Employers who take too long in their recruitment process risk losing their star candidates to other (more speedy) offers.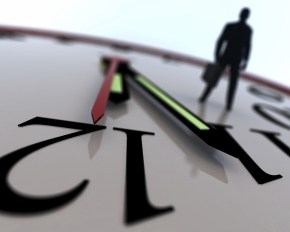 More than three quarters of prospective employees are turned off a job/employer by a long recruitment process, according to a survey.
The survey revealed that the two biggest influences on a job-seekers' opinion of an employer are the length of the recruitment process and the person or persons conducting the interviews.
The research found that 79% of job-seekers were turned off from a job by a long recruitment process and 45% have withdrawn from a recruitment process because they didn't like the person or persons conducting the interviews.
James Nicholson, managing director at Robert Walters, said he has consistently observed that the organisations that are slow to make decisions or fail to properly sell the role/employment promise find it impacts their ability to attract the best talent available. As a result, it is critical that employers examine their recruitment processes to ensure they are streamlined and clearly defined, and that the people involved in the process are best equipped to represent the organisation in a positive light.
Poor recruitment processes can see an applicants' enthusiasm wane before they've even started in a new role. Author and thought-leader Stephen Covey gave the example that people generally come to the recruitment process with high hopes, and are willing to put their best foot forward. Then over time, from the employer's first point of contact, each touchpoint along the way has an impact on the commitment. "The classic example is this: the candidate has a great interview, the job sounds great, and they are assured a decision will be made on 'Thursday'. Thursday comes around, then Friday, then Monday, and the candidate is left hanging." Disappointments at the beginning of the relationship can plant seeds of disengagement, and the candidate hasn't even started the job yet, Covey said.
In other findings, 77% of respondents believed that a full recruitment process (from applying for the job to receiving a written employment contract) should take less than one month; only 3% believe it should take more than two months. The majority of respondents (71%) also believe they should only have to undertake two job interviews before receiving a job offer, and 91% said they had at some stage applied for a job and never received a response.