An award-winning managing director discusses the challenges in achieving gender diversity for facilities management and construction workplaces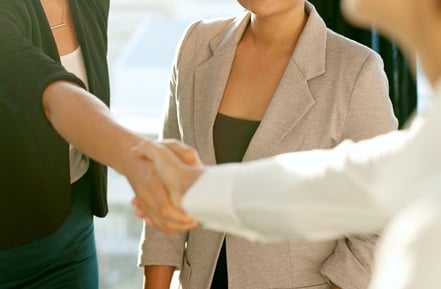 While attitudes are changing there are still multiple challenges to achieving full gender diversity and equality in facilities management and construction workplaces, according to Scot Pittaway, managing director of Intact Group.
Pittaway was recently named winner of the Leader of Gender Diversity in Industry Award at the FM Industry Awards.
"For Intact and me personally that is great inspiration to keep developing our gender diversity policies within the company," he told
HRD
.
According to Pittaway, the two major challenges to achieving full gender diversity in any workplace are:
Corporate culture including work-life balance and the "anywhere, anytime" culture that still exists at many companies; and
Lack of convinced male executives to provide engagement and support to their female peers.
"While wanting to increase female representation, we acknowledge the challenges to locate, recruit and retain females to work with us in the trade services industry on the tools and in management positions," said Pittaway.
"That is why we are constantly looking at innovative new ways to attract and retain more women into our business."
Pittaway added that the unfortunate reality is that the construction and building maintenance industry is the most male-dominated sector in Australia, known as the 'last frontier' for Australian female professionals.
"It's a sector that is moving more slowly than others to accept gender diversity. But we're working on it and believe attitudes are changing positively as more women prove their capabilities," he said.
Some of these innovations include:
Mentoring programs
Training and inductions into the trade services industry
Internal culture and awareness programs designed to remove stigma within our industry
Pittaway said his approach is working and he is really proud that Intact Group is making headway with these diversity statistics:
Intact Group's senior management board has a 50:50 gender split.
25% of the workforce is female with 12 trade service management and coordination positions filled by women.
Intact Group's office-based clerical and accounts staff have a healthy 50:50 gender split in the makeup of accounts staff, and a 40:60 split of men to women in data entry and reception.
According to recent research by the Workplace Gender Equality Agency (WGEA ), in Australia today men still out earn women in every industry and across all occupations.
However, WGEA Director Libby Lyons said that positive developments include an increase in managers having KPIs related to gender equality and more women are being appointed to manager roles.
"Unfortunately, the number of women on boards remains static and too few organisations are reporting their gender metrics up to the board," said Lyons.
"We need to see some real change. Boards must take more accountability for gender equality."
Related stories:
What are you doing to tackle unconscious bias?
Australian men earn $26k a year more than women
Do your employees bring their 'whole selves' to work?