Jobseekers have been frustrated at lack of personal touch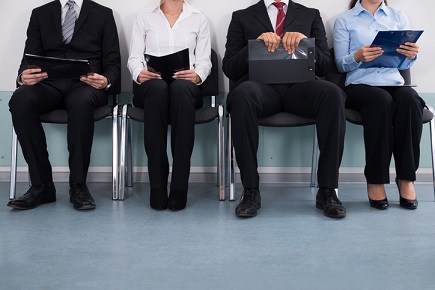 Companies can lend a personal touch to automated job-search processes, in response to a survey that said 64% of jobseekers are frustrated at the lack of human connection in these processes.
The Human Forward business strategy by recruitment firm Randstad attempts to marry high-tech processes with the humanity inherent to – required in – talent acquisition.
"The future of recruitment is in striking a balance between technology and the human touch, providing a seamless experience for both clients and candidates," said Frank Ribout, CEO at Randstad Australia.
"Our approach to talent acquisition sits at the intersection of humanity and technology."
Other findings by Randstad Australia:
56 per cent of candidates agree technology has made the job search process significantly more effective;
61 per cent believe the job search process has become more impersonal as a result of technology; and
71 per cent want to work with companies that use technology to enhance their experience while still focusing on the human connection
HR technology attracted funding of approximately US$2.2 billion last year. Given this trend Randstad teamed up with Australian startup Puffling, an innovative job-pairing platform that connects employers and candidates seeking flexible working arrangements.
Randstad leads the industry in using the benefits of technology to improve HR. It invested €50 million in venture capital to startups such as HackerRank and Pymetrics through its dedicated Randstad Innovation Fund.
The latter uses big data, neuroscience and gamification to draw personal career and job recommendations.
Companies must embrace technology while keeping the business human-driven. This will give them the opportunity to create value, solve seemingly impossible problems and drive strong financial performance, Ribout said.
Related stories:
All-time high: Number of employers who use social media to screen job candidates
How HR can prepare for the rise of technology