While checking resumes is essential to mitigate candidate risk, how can HR ensure the process isn't too onerous for applicants as well?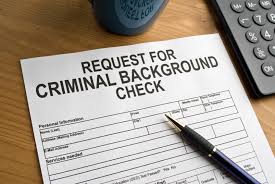 "As with so many things in business, a careful balancing act needs to be performed when background screening," said Camilla de Villiers, "In this case between doing what is right for your company and your candidates."
de Villiers, who is managing director of APAC for HireRight, told
HC
that this balance is one which can create tension in a firm.
"For the company, it's about introducing a robust, risk-reducing process that helps maintain your reputation and profitability. For the candidate, it's about ensuring a swift, positive process."
To do this, HR should ensure the screening process satisfies the following key qualities, she said:
Auditable, transparent & consistent
Matched to the level of the candidate
Able to be implemented across borders
Communicated clearly to company & candidates
Reviewed & reassessed to stay up-to-date
There are a few areas in which firms can trip up when implementing a background screening policy, de Villiers told
HC
.
"In many organisations those at the top become untouchable – people presume that nobody could have got into a senior position without having the skills and experience that they claim to. But clearly this isn't always the case."
Organisations can also fail to conduct any due diligence for those promoted, effectively thinking that because someone failed to raise any red flags when they were hired that these individuals pose no risk now. This also is false, she said.
"It doesn't mean their situation hasn't changed in the interim. Knowing if someone has criminal or financial issues can ensure that the right action is taken, whether this is help and support or taking more stringent measures."
To strike a balance and mitigate risk while still making the process easy for the candidate, de Villiers recommended the following steps:
Tell candidates why they are having their background checked
Keep them up-to-date on the screening process
Always get their consent beforehand
Provide them with the right info at an appropriate time
Do something extra while they wait by sending them a welcome pack, corporate introduction video, etc
Related stories:
UK prime ministerial candidate embroiled in false CV claims
The global fake degree racket: HR warned to be vigilant
Three ways to detect dishonest candidates