An international drinks company has hired an iconic TV star to lure candidates who can 'move mountains'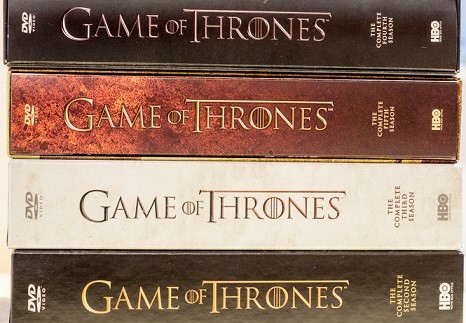 How is SodaStream International filling its 300 open positions around the world?
The company has just released its new recruitment video "Join the Revolution", featuring actor Thor Bjornson (who plays the character affectionately known as 'the Mountain' in the TV series Game of Thrones) and SodaStream CEO Daniel Birnbaum.
The video highlights the company's values through a series of comical exchanges between Birnbaum and the Mountain.
"We are growing so fast that we are looking for new talent, people who can move mountains", said Birnbaum.
"Attracting extraordinary talents requires extraordinary methods. Our revolution video is delivering a strong and clear message: if you think you got what it takes to join the revolution, please reach out. We have a job for you".
The shooting took place in Israel in the company's headquarters, as well as in its global manufacturing campus in Lehavim and features real SodaStream employees.
SodaStream's HR manager Leanne Lucas told HRD that the campaign is very different to the traditional recruitment marketing techniques that other organisations tend to use.
"The goal of the campaign is to attract as many people to our business as possible, and it shows our organisation has a buzz and excitement to it – it shows us being fun and innovative," said Lucas.
So what are the qualities SodaStream looks for in an employee?
"The first thing we look for are employees who are going to suit our culture," said Lucas.
"In particular, we are looking for people who are open to coming up with new ways to do things and challenging the processes that we already have.
"We have got a great bunch of people of all different nationalities and backgrounds."
Lucas added that when people ask her to describe exactly what makes SodaStream great her reply is that it's all about the company culture.