While finding the right applicant for any role can be tough, this process gets even more complex when recruiting for the C-suite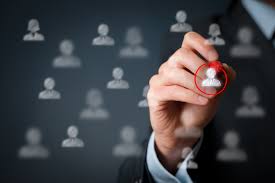 Hiring the right candidate is already a tough enough job for any manager, but what if you're recruiting for the C-suite?
"It is definitely a more rigorous process as you are hiring for a critical position in an organisation which would have a direct influence on the business," said Eugene Wong, Manager, Southeast Asia for
Frazer Jones
.
Wong said that one of the biggest challenges of hiring for C-suite roles is the "limited talent pool at the senior level".
"It is no longer a tick-box exercise on candidate competency. C-suite level candidates are assessed on different criteria. Recruiters will have to dig deep into the individual's capabilities, ie their capability in turning around a failing business or implementing an organisational change strategy," he explained.
There is also additional pressure on hiring managers to ensure that the candidate is the right fit, he said. This is because the roles they are being considered for are as major company decision-makers.
"As such, hiring managers will normally deploy different recruitment channels such as internal referrals, direct sourcing, partnering with search agencies and market mapping to reach out to a wider pool of candidates," he said.
"The level of conversation that you are expected to have with someone on this level is more strategic and candidates would expect the recruiter to understand the client and their needs in much more detail, as that would determine their interest and commitment towards the role."
It can take anywhere from three to six months to find the perfect candidate, he said, because they are expected to go through several rounds of interviews, including with senior stakeholders.
Wong also said that there are four key competencies that C-suite candidates need to focus on: "leadership capabilities, tenacity and commitment, prior experience on a strategic level, and the ability to contribute to the challenges of the organisation."