The bank no longer requiring graduates to have a minimum Grade Point Average of 65 or above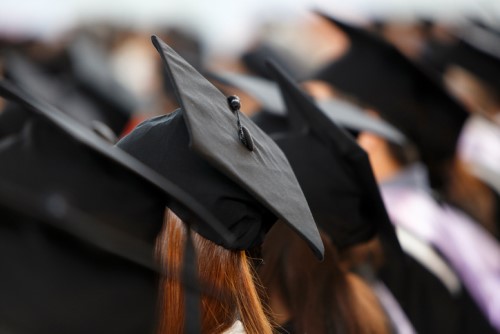 The banking industry is undergoing significant change, and NAB is shifting with it in order to attract talented people and offer a great workplace, according to NAB's chief people officer, Lorraine Murphy.
"We've listened to our current and past-graduates, and we know we need to be even more creative about how we entice talent, and support their development as they enter a changing workforce," said Murphy.
Indeed, NAB has transformed its Graduate Program to attract and engage talented graduates, and equip them with skills for a modern economy.
This included boosting the number of graduates starting in 2018 by nearly 50%, expanded the locations where the Graduate Program is offered, and introduced changes to ensure graduates are ready for permanent roles at the bank within just 15 months.
The bank has also changed one of its criterion for selecting the best graduates for 2019, no longer requiring graduates to have a minimum Grade Point Average of 65 or above.
Murphy added that the influence of graduates is critical to the way we do business – they have unique capabilities and skills, and they challenge the way we do business in a way that no other cohort does.
"Graduates have told us they want greater certainty and clarity about their career paths, and to move into permanent roles faster," said Murphy.
"Now, our graduates will know the type of roles they are training for right from the start, and the program is reduced by three months.
"We believe offering greater clarity upfront is a key part of what makes the NAB program different."
Murphy added that because graduates are looking for more meaningful work opportunities, NAB is exposing them to more agile ways of working, including its Customer Journey projects which are aimed at redesigning and improving specific customer experiences.
NAB has also changed one of the criterion for applicants for the 2019 Graduate Program because academic performance is not the best way to predict future success at work.
"We believe our rigorous selection process – which includes online cognitive testing, a video interview, a group activity and 1:1 interview – is the most effective way of identifying the best graduates who can deliver for our customers and thrive at NAB," said Murphy.
NAB's Graduate Program has been running for almost 40 years, and has produced thousands of graduates.
The changes to NAB's 2018 Graduate Program include:
Increasing the number of graduates from 90 graduates in 2017 to 134 in 2018.
Expanding the location of graduate roles to include Perth, Adelaide and key regional areas such as Ballarat, Bendigo, Mildura, Mornington Peninsula, and Newcastle.
Reducing the length of the Program from 18 months to 15 months.
Fast-tracking graduates into NAB's Customer Journey teams, which use agile ways of working.
Piloting formal reverse-mentoring opportunities with senior leaders.
Increasing exposure to NAB's corporate responsibility agenda through practical projects focusing on climate change, domestic and family violence and microfinance.


Related stories:
The skill which could put you in high-demand
What's the key to a successful recruitment strategy?
Infrastructure giant funds women's scholarships