HRD chats to Western Union's HR director about the challenges of keeping the workforce innovative and agile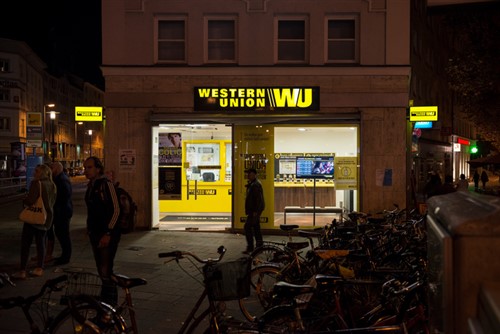 The nature of work is changing at financial services and communications company Western Union.
Indeed, the company is responding to an increasingly digital world by evolving the capabilities of the workforce to lead real change throughout the business.
Victoria Pickles, director of human resources at Western Union APAC, told HRD that the company's employees are having to learn new skills and change the way they interact with other workers.
"Our people are having to think more, do more and be more autonomous," said Pickles.
"But at the same time they also have to collaborate more. The changing way of working for me includes watching teams that previously may not have had anything to do with each other now wanting to collaborate."
Pickles added that competitive pressure is requiring Western Union to be more agile, innovative and respond more quickly.
Consequently, Western Union really have to focus on the elements that add value to the customer.
"If we start from a customer-centric point of view - what is that you do that contributes to the value of a customer and how much more of it should you be doing or should you be doing less?
"I have seen the changing nature of work as a result of just that mindset shift."
So how is HR shaping the employee experience in response to an increasingly digital world?
"Our employees have an expectation for a consumer-grade user experience in their work with us," said Pickles.
When they come to work every day the expectations of their line management and HR teams are similar to what they have when they log into an app with a service provider, according to Pickles.
"If we are not delivering the same type of service they feel like they are being left behind, so there is a big internal focus on making sure the employee experience is in line with the way we ensure our customers have a focus."
Pickles added that it's important for Western Union to provide a plethora of options to their employees.
"We are a company that has employees in 57 countries, but we do business in over 200," said Pickles.
"We need to make sure that we are providing ways for employees to reach us and that can be a self-service option - we have a fairly robust self-service option for employees to communicate their needs to."
Pickles said the human experience is something which many employees value and Western Union ensures their line managers and people managers are equipped to handle that kind of communication.
"Some people just want to send an email, some people want to use the phone and others want to have a face-to-face experience," said Pickles.
Moreover, Pickles said that Western Union embed a learning and development plan into everybody's journey at the company which is self-directed in terms of employees making sure they are invested in their own learning.
"But again it comes back to this idea of options and providing people options for online micro-learning options if that is what they want," said Pickles.
"We design a lot of in-house training – we are a heavily regulated industry and so we have a lot of compliance training to make sure our 12,000 employees remain compliant in local markets."
She added that performance management is a key part of the way Western Union stay current and ensure staff are at optimum productivity.