HC chats to the HRD of Fitness First about how the company designed a learning and development tool that is accessible to 5,000 employees around the country.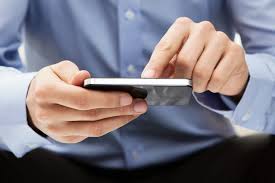 Last year,
Fitness First
won an Australian HR Award for its learning and development strategy
.
And the company hasn't slowed down on the L&D front in 2015, its head of HR told
HC
.
"What we really needed to do this year was introduce something new – it needed to be creative and innovative," said
Sarah Sammut
, Fitness First's HR head.
The need for innovation was largely driven by the nature of the business; Fitness First is a multi-site company, with 67 sites across 3 states. The organisation employs a total of 3,500 workers and 1,500 personal trainers across Australia.
"Reaching all of our employees and Personal Trainers has always been an important and challenging consideration," Sammut told
HC
.
"Fitness First is a member-facing business, so to do our job well we need to focus on the gym floor. This means that many of our employees are not situated at desks, in offices or in front of computers.
"For this reason we created a system that sits outside our internal IT infrastructure – an app and a website that would be accessible anywhere, at any time, on any device, giving us the best possible opportunity to communicate with all of our team."
The newly designed system allows employees and personal trainers to access information that will help them to further build their education.
"Within the fitness industry, knowledge is important to have access to in order to remain up to date with the latest innovations and scientific findings," Sammut explained.
"So our employees need to continuously be learning in order to become industry leaders."
'Inspire': Fitness First's L&D app
Fitness First's app, 'Inspire', – which is available to every employee – is comprised of three core components that abide by the company's mantra: "be inspired and inspire others".
These are:
'Learn'
: This component includes a host of modules and reporting facilities to keep employees up to date with information relevant to their industry.
'Discover'
: This includes a video library and additional learning tools for upskilling, as well as specific techniques for training. 'Discover' also comprises the employee intranet, which is accessible on mobile devices.
'Connect'
: This allows every employee to create a professional Fitness First network. For example, 'connect' has allowed people in New South Wales to share best practice tips with employees in Queensland. This is done by posting through the network and communicating using the internal employee communications system to seek and share inspiration.
"The app development has been a really great initiative, and allowed us to reach casual staff members, which can be difficult as they sometimes only work an hour or two a week," Sammut told
HC
.
"Because of their working hours, employees and personal trainers have various times of day that they want to access training, so we needed to think outside of classroom learning."
She added that in workplaces that are member facing – such as within the hospitality and retail sectors – employers have to provide alternative L&D options because traditional models make it too easy to move away from members or customers.
"Our methods often tend to be more interactive and creative," Sammut continued. "They include videos, touch screen answers, and other tech-based solutions."
For Sammut, one of the perks of using an app for L&D is that it provides a specific, easy-to-navigate option.
"Learning becomes succinct and purposeful when it's communicated through a mobile platform," she said.
"You have a shorter amount of time to capture users' attention compared to traditional, face-to-face learning."
Challenges
While the company was determined to make its new L&D platform accessible on any device, this presented the greatest challenge.
"From the early development stages we ran focus group sessions with all levels of staff, across multiple roles and different employment types," Sammut told
HC
.
"This really allowed us to ensure that the solution was purpose-fit.
"We needed to do a lot of IT testing, and we did find that there were some functions that weren't working early on – but we were fortunate enough that we allowed time for the testing phase to occur."
She added that the company had to be willing to allow some flexibility in the app's development.
"The program sits outside our internal IT infrastructure – it's accessible on any device," Sammut said. "It was important to us that this was a possibility, and we needed to allow some 'cheat sheets' to make that happen.
"However, we detailed the design so that no matter what device it's used on, the experience is similar to the original design."
Positive outcomes
Fitness First has been externally recognised for its high engagement scores, and was a winner in 2014's Australian HR Awards.
"We've massively exceeded our goal," Sammut said.
"Things like 'inspire' have contributed to our high engagement scores – when you have great internal communication opportunities and accessible learning platforms you really get a good staff response.
"Ultimately by building better employee engagement, we have improved member satisfaction. We have raised the bar in our clubs facilities, fitness offerings and service."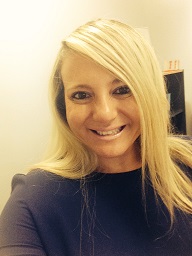 Sarah Sammut is the head of Human Resources at Fitness First Australia, and will be speaking at the upcoming Learning & Development Masterclass. For more information or to register, click
here
.