Corporate volunteering is a powerful driver to invigorate your employees, fresh evidence has revealed.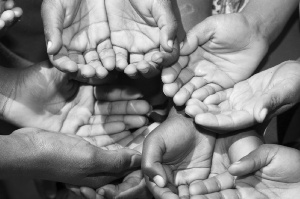 Employee engagement, organisational commitment, job satisfaction and retention – they are all goals that HR continually strive for. A new report from Macquarie Graduate School of Management (MGSM) indicates that these four tomes of workplace optimisation can all be harnessed through corporate volunteering.
While HC has reported on corporate volunteering and giving previously, this new study focuses on bringing employees who may not be participating in these programs into the fold.
The study surveyed 4,127 employees, and found that up to 90% were aware of corporate volunteering options, with up to 60% having participated in the last 12 months. Of those who had volunteered, 83% were satisfied with their experience, and 87% were likely to continue – indicating a small amount who, despite a less than satisfactory experience, would still endeavour. Seventy-five per cent stated they would recommend corporate volunteering to others.
Overwhelmingly, volunteers were driven to continue by the feeling of doing something meaningful (90%) and making a difference in their community (87%).
Barriers that prevented employees from volunteering were much as to be expected – not being asked (38%), being too busy (36%), preferring to volunteer privately (31%) and preferring to donate (21%) were the most common. The latter indicates that corporate giving programs should also be considered to ensure those who prefer to donate can still contribute.
"The most important motivator for participation in corporate volunteering is that it makes work more meaningful to the employee," Dr Debbie Haski-Leventhal, senior lecturer at MGSM, said. "The ability to achieve more as a team also motivated people to volunteer through work. These findings indicate that management can continue to motivate and encourage employee participation through feedback and recognition."
Key HR takeaways
In order to close the gap, employers should be targeting those who are interested in corporate volunteering. MGSM found:
Senior level employees were more likely to participate than professional level employees.

Understandably, high-income earners ($150,000+ pa) were more likely to participate than their low-income (less than $35,000 pa) counterparts.
However, low-income earners who did participate were more likely to do so in group settings.
Employees born in Australia had higher rates of participation than those born overseas.

Those with higher education were more interested in team and group volunteering and using their skills.

Those with lower education were more interested in paid leave options.
Those who volunteer privately were also more likely to become involved in corporate volunteering.
Employers should analyse the make-up of their own workforce to determine what forms of corporate giving or volunteering best suit their company culture. MGSM recommends flexible opportunities and communication about the various options to ensure accessibility.
Additionally, employers should consider measuring the impact of volunteering and presenting this to employees so they can see the fruits of their labour.
Do you offer corporate volunteering options? What are some programs everyone should be aware of, and how did you overcome barriers?