The time has come for leaders to provide direction, confidence and resilience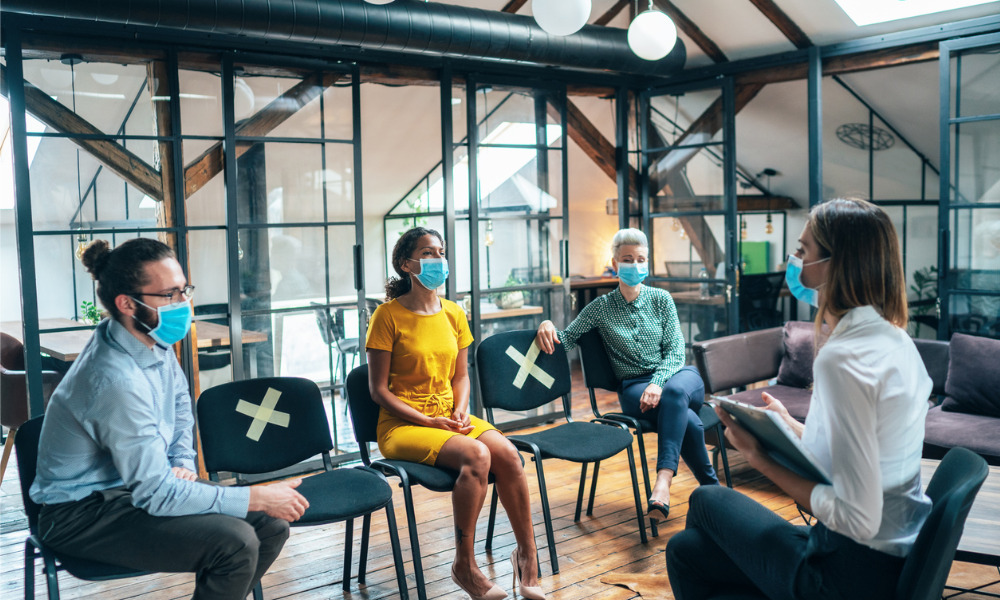 As the COVID-19 crisis continues to disrupt organisations, the time has come for employers to up their leadership game.
With so much of the Australian workforce suffering through challenging circumstances, the pressure has never been more intense on leaders to adapt to a new style.
It's clear urgent action is needed to lead employees effectively and prevent businesses from regressing to toxic cultures.
The data from the South Australian Health and Medical Research Institute's Wellbeing and Resilience Centre found that rates of stress, anxiety and depression have risen by up to 21%.
So, in order lead effectively through this crisis, another study by Gartner found the time has come for leaders to provide direction, confidence and resilience.
The researchers found that employees are relying on leaders at all levels of the business to take action and set the tone. In particular, communication from senior business leaders to managers should prioritise associate health and business sustainability.
Echoing this sentiment, Zemeel Saba told HRD that successful leaders in 2020 and beyond are ones that are agile, adaptive, and can work well in a virtual environment
"They can leverage innovation as the disruptive way forward – regardless of role or industry," said the director culture, leadership and capability HR at La Trobe University.
Read more: Four leadership blindspots (and how to avoid them)
"Successful leaders are also highly humanistic in their leadership style and their mindset and ways of working innately role model the values of the organisation they work for or with or represent."
La Trobe's own Culture Influencers Leadership Development Program (CILDP) was aligned to strategic objectives and was designed from a blank piece of paper, according to Saba.
She summarises it as "not overly constructive, highly experiential and reflective in practice".
"What I am most proud of is participant outcomes regarding their growth," she said.
"I saw how the participants adopted through their mindset change leading through the lens of the La Trobe Cultural Qualities – they completed changed in how they lead with significantly positive outcomes for themselves and for the University. Over 50% were promoted within 12 months which was fantastic."
Saba said that prior to the COVID-19 pandemic, leadership development incorporated executive shadowing -leader immersions which were all face-to-face.
"This could not be transposed virtually with the same impact, so growing our leaders has changed and been required to be adapted to the virtual environment for this interim period."
In order to build an effective leadership program, Saba advises HR professionals to "design fit-for-purpose and be brave – don't rely on what you know, experiment with 1-2 different leadership development ideas and programs".
"Look outwards as well as inwards when building leadership development strategies, plans or programs and try new ideas for participants to stretch out of their comfort zone and learn."
Read more: How to improve your leadership in 2019
Further advice for leaders to help guide their employees through the pandemic is to:
Contextualise coronavirus for the organisation. Leaders should be a trusted source for accurate and up-to-date information on coronavirus and how it is impacting the organisation.
Encourage intentional peer-to-peer interactions. With reduced or no face time in the office, employees should maintain regular professional and personal interactions with their peers.
Establish team guidelines. Remote work looks different for each employee depending on their needs and those of their families.
Provide flexibility for employees' remote work needs. When preparing for employees' eventual return to the office, empower employees to make choices best suited for their needs and comfort levels.
La Trobe University are a finalist are the upcoming Australian HR Awards. To register, click here.