Here's how to ensure your work perks appeal to all of your employees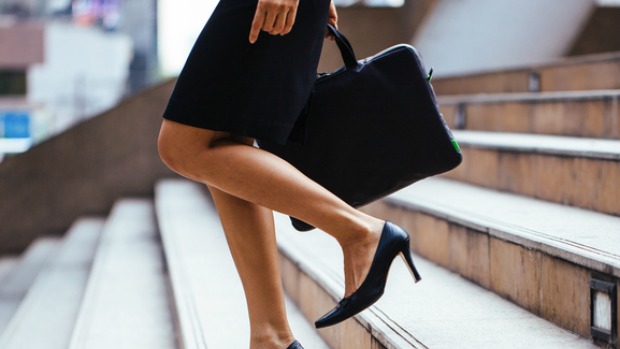 HRD
talks to
Kylie Green, director of consulting at Reward Gateway
, about maximising the impact of a benefits program and how to demonstrate return on investment to the executive team.
How do you ensure your benefits are relevant across a diverse employee demographic?
A strong employee value proposition (EVP) always has the backing of a comprehensive benefits program. But ensuring your benefits are comprehensive, relevant and resonate with all your people can be a real challenge when you have a diverse employee demographic.
A good place to start is with a thorough benefits review. A good review should:
Encompass all employee groups
Review industry benefits benchmarking and trends (such as Mercer's Australian Benefits Review)
Include benefits feedback from surveying employees
Conduct a competitive market review to highlight the 'base' benefits level for your market and discover your opportunities for gaining a competitive edge in recruitment and retention.
How do you increase adoption of your benefits program?
There are two main factors which impact benefits adoption: communication and employee experience.
1. Communicate, communicate, communicate
Over the past 20 years I've asked HR professionals how they communicate their benefits to employees. The most common answer is….poorly! This represents an exciting opportunity to be the innovator who brings your EVP to life.
A good employee communications campaign will involve multiple touchpoints, mixed media, targeted messaging, but most of all .great employee communications are authentic. The best benefits campaigns deliver messages from your leadership team that highlight the 'why' of your benefits, including:
Providing economic benefits to employees
Saving employees time or making a part of their lives easier
Strongly linking new benefits to corporate culture, purpose, mission and values
The 'why' is so critically important, yet oftentimes HR teams lack the resources required to communicate benefits effectively. Stand-out benefits programs often have an internal communications resource or a dedicated benefits provider who has communication and design experts at their disposal. This allows for a communications plan that provides continuous and relevant touch points for your people (think social media updates, benefits webinars or expos, postcards to home) keeping your benefits topical and front of mind.
2. Employee experience
Companies with high adoption of their benefits (and a strong EVP to match) are obsessive about employee experience. These companies look for:
Benefits support. Ideally 24/7 support for employee & their families to ask questions in order to maximise their benefits
Immediate redemption. There is a 'dad' joke in the benefits industry that rings true. When do your employees want their benefits? Yesterday! The best benefits programs are now powered by technology such as apps that will provide your employees and their families with real-time benefits redemption.
Choice. By providing your employees with an extensive range of choice and the freedom to frequently select their benefits, you'll empower their benefits to change as their lifestyle does.
How can you demonstrate return on investment (ROI) of a benefits program to the rest of your executive team?
Demonstrating return on investment (ROI) is important because it showcases benefits as a tool that impacts employee engagement and the bottom line. There are several ways to demonstrate ROI and Value on Investment (VOI) on your benefits program. They include:
Adoption of your benefits program as part of your EVP
Amplification of employees income. How have you stretched your employees disposable income?
Impact on employee engagement survey question on benefits
Employee voluntary turnover rates
Real-time engagement with a benefits platform to show increased uptake and awareness
Related stories:
Five tips on creating a 'great place to work'
Inside Employsure's award-winning R&R program
Enabling high achievers: how to get the best from your best