Yoko Ono famously sung 'Money, that's what I want' – and according to the latest survey findings she was, literally, right on the money.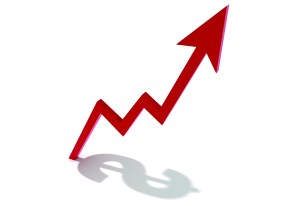 Time and time again research has indicated it's all the other stuff a company can offer, in addition to the remuneration, that makes the difference. Yet that's not what the 2013 findings are telling us at all.
According to new research by HR and recruitment firm Randstad, this year one in five (20%) Aussie workers* are more focused on receiving better pay and benefits than feeling secure in their jobs.
The research findings are a complete turnaround from the same survey conducted last year, in which 11% of employees said pay and benefits was the most important factor. Long-term job security and an employer's financial health have slipped nine points from 26% to 17%, in terms of what's important when selecting a place to work.
A good work-life balance is now the third most important factor, with almost three times more Australians (11%) viewing it as the most significant factor, compared to just 12 months ago. "Aussies are starting to evaluate what's important to them within a work context, and then placing these issues at the top of their list of requirements when looking for a job," Deb Loveridge from Randstad said.
Yet the findings are in fact an opportunity for business, Loveridge said. "This is good news for businesses, and highlights while salary is important, employees will be open to other benefits if a pay rise is still not a possibility in the short term." Working through challenging economic conditions, people have had to deal with smaller budgets, fewer resources, increased workloads, higher performance expectations and limited or no employee benefits. "Management need to tread carefully to ensure they recognise, reward and retain top talent by carefully managing expectations in terms of future performance and compensation to keep people happy, engaged and loyal," Loveridge added.
Key takeaway?
To ensure employees are satisfied and engaged, businesses need to be open to thinking outside the box when rewarding employees. Listen to the factors which are most important to your workers, and focus on satisfying these requests. Organisations who don't could find themselves losing talent and along with that, their intellectual property and relationships with customers - which can set your business back six months or more.
The top three most attractive factors for Aussie jobseekers in 2013 are:
| | | | | |
| --- | --- | --- | --- | --- |
| Rank | Most important factor | 2013 (%) | 2012 (%) | 2011 (%) |
| 1. | Competitive salary & employee benefits | 20 | 11 | 14 |
| 2. | Long-term job security | 17 | 26 | 15 |
| 3. | Good work-life balance | 11 | 4 | 9 |
*7,000 Australian employees were surveyed.