'AI is proliferating through our professional and personal lives, redefining the way we do business and engage with each other'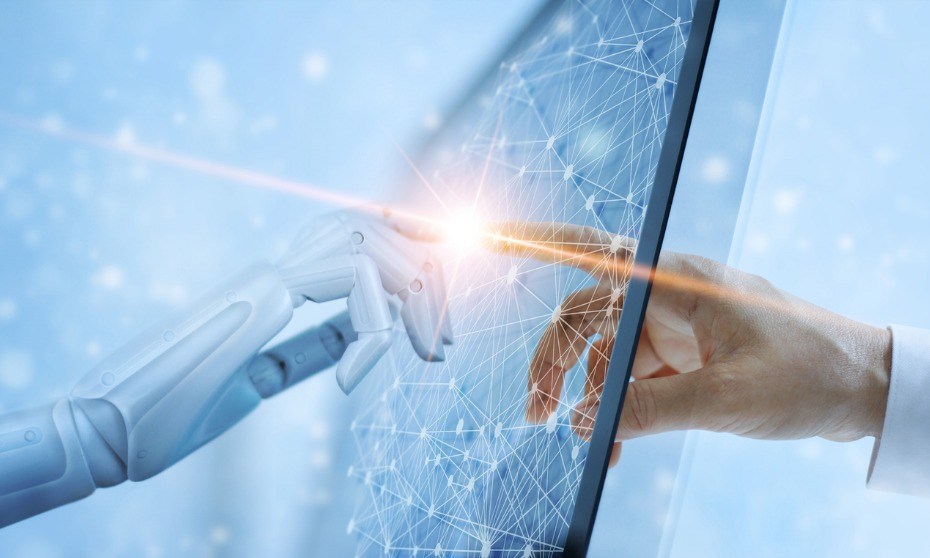 Technology is developing at a staggering pace, and in many ways it's making our lives easier, according to Deloitte Partner Alan Marshall.
But it's important we don't let the benefits of technological advancements get away from us, he added.
"AI is proliferating through our professional and personal lives, redefining the way we do business and engage with each other."
Australian businesses are the most concerned about the risks of Artificial Intelligence (AI), and alarmingly, the least prepared to deal with them, according to new research from Deloitte.
Indeed, Australia is 'playing from behind' according to the State of AI in the Enterprise report, which investigated market readiness across seven countries to effectively leverage AI technologies, such as machine learning, deep learning, and natural language processing.
Half of Australian early adopters reported that AI helps them 'catch up' or 'keep up' with competitors, the highest rate of any country.
Moreover, the top two concerns within Australia and globally related to AI cybersecurity vulnerabilities, and making the wrong decisions based on AI recommendations.
Marshall said the report exposes just how far behind Australia is in its AI technology development compared to countries like China, Germany and the US.
"Australian business and government need to band together, build a unified strategy, and put sufficient funding into our AI technologies."
The research also revealed 81% of global early adopters believe AI technologies are 'very' or 'critically' important to their business success today. However, an overwhelming number of respondents admitted they weren't sufficiently across AI technologies, and were highly concerned with potential AI risks.
"Globally, 43% of executives have major or extreme concerns about AI risks, and only 40% believe they are fully prepared to address those risks. That's a frightening statistic," said Marshall.
"More concerning is that Australia is in the worst shape of the seven countries surveyed, with 49% of early adopters reporting 'major' or 'extreme' concern."
These concerns included:
AI stealing sensitive or proprietary data
Using AI to impersonate authorised users to defeat cybersecurity defences
Loss of human empathy in AI/cognitive decisions
Using AI to automate tasks involved in executing cyber attacks
AI/cognitive code that has bugs which make it vulnerable to attack.
Big skills gap
Most organisations reported a significant AI skills gap, with 68% of global respondents indicating a 'moderate-to-extreme' gap.
"Because AI is evolving so quickly, we're facing a shortage of professionals who can understand, develop and implement AI technologies," said Marshall.
"The report found Australia had the second largest skills gap at 72%. That's a substantial crack that we need to fill, and do so quickly.
"On the plus side Australia is responding to the skills gap by being more willing than other countries (59%) to adopt AI-as-a-service from cloud providers which limits the infrastructure and in-house expertise ramp up costs."
No national strategy
Australia currently has no dedicated national AI strategy, and several prominent Australian business and industry leaders are urgently pushing for national debate on the policies needed to address AI risks.
"The 2018-19 federal budget allocated AU$29.9 million over four years to boost the country's AI capabilities, including development of a technology roadmap to build standards and ethics," said Marshall.
"However, AI experts are warning that greater levels of spending are required to keep up with other countries. Take China for example, it has a comprehensive national AI strategy and plans to spend billions to become a world-leading AI innovator. Beijing announced a US$2.1 billion AI-centric technology park, and Tianjin plans to set up a US$16 billion AI fund."
Marshall added that Australia has a long way to go before it can play at that level in AI.
"But there are many paths to AI excellence, and this is just the beginning for our country," he said.
"By examining AI early adopters through a global lens, we can learn from each other, and understand how best to progress in the AI technology space. This will enable a more informed and balanced approach for companies around the world seeking to develop their AI capabilities."
The following are steps organisations can take to balance the benefits and risks of AI:
Respect the risks of AI and don't rush into a potential misstep just to keep up. There are dangers with both moving too slowly or quickly. Let your strategic business priorities help guide you.
Plan for the fact that, over time, AI will become easier to acquire, with smaller demands for in-house infrastructure, data requirements and expertise.
Develop structured ways to integrate AI into roles and functions—and be prepared to evolve them for the future. Create a vision for what your 'augmented workforce' looks like.
Given the catch-up mindset of Australian organisations, businesses need to create a sense of urgency around AI — there is a small window for competitive differentiation.
Deloitte will be featuring at the HR Summit Perth. To register, click here. Moreover, Artificial Intelligence and the Future of Work will be major focus points at the upcoming HR Tech Summit Sydney.