Arguably one of the most influential HR leaders in the world who helped transform Google's culture has passed on the baton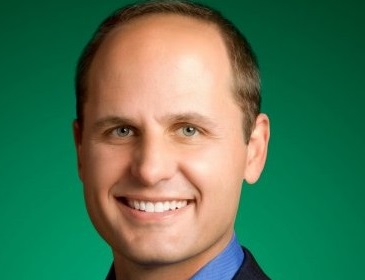 One of the world's most influential HR personalities, Lazlo Bock, stepped down from his role as head of people operations at Google last Wednesday (27 July).
Holding the role for ten years, Bock transformed Google's workplace and culture: helping the company grow into the 65,000-strong workforce it is today.
His influence has also reached beyond Google with his policies changing the fundamentals of how today's modern tech firms operate. His book,
Work Rules! Insights from Google That Will Transform How You Live and Lead
, has also inspired HR leaders outside of the tech world.
"Part of the reason I wrote Work Rules! was to open source what we've been doing so that others can borrow, tweak, and adapt what we've done that works," he told
Lifehacker
.
Bock radically changed Google's hiring processes from clunky methods such as using brain teasers on billboards into a much smoother system.
"I hate brainteasers," he told
Forbes
a few years ago. "There's no evidence that they suggest how people will perform on the job. Some of our interviewers still ask them. I'm trying to get them to stop."
He also brought in employee-friendly policies such as free meals, shuttle buses and take-your-parents-to-work days.
His views have often gone against typical HR knowledge as well. For instance, he has said paying for outside training wastes money and is personally against performance reviews which he says are stacked.
One of his most controversial policies was to fracture the pay structure by offering office superstars much more than their peers. One much publicised example involved two workers in the same area: one receiving a stock award of $10k while another received $10m because he was seen as an elite worker.
"It's hard work to have pay ranges where someone can make two or even 10 times more than someone else," he told
Business Insider
previously.
"But it's much harder to watch your highest-potential and best people walk out the door. It makes you wonder which companies are really paying unfairly: the ones where the best people make far more than average, or the ones where everyone is paid the same."
He is being replaced by Eileen Naughton, Google's vice president for sales and operations for the UK and Ireland. Naughton joined Google in 2006 after working at Time.
Bock will continue to help Google in an advisory role while also consulting with other companies.
Related stories:
"We were dead wrong," admits Google HR team
Google's plan to keep top employee talent engaged
Google admits gendered interview question