More than half of ABC workers have reported increased workloads this year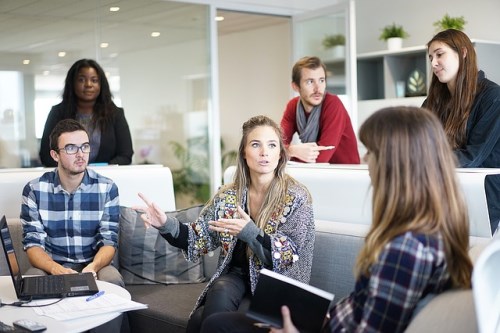 About 70% of
ABC
staff are experiencing stress, according to a new survey by the Community and Public Sector Union (CPSU).
The study included responses from 770 ABC employees in Australia, of whom 40% were non-union members.
HRD
contacted the ABC for comment, but did not receive a response prior to publication.
The results of the survey come as the ABC is undergoing a major digital restructure, as there have been more than 80 redundancies at the broadcaster since March.
Sinddy Ealy, the CPSU's ABC secretary, added that more than half of ABC staff have reported rising workloads this year and just 10% of those surveyed had trust in the broadcaster's senior leadership.
"When you've got 72% of workers saying, 'Hey, we're experiencing undue stress levels and it's really impacting on us,' I don't think a workplace can make that an individual problem anymore," Ealy was quoted as saying by Fairfax Media.
"It's a cultural problem. And it's one they're not addressing. This is not about taking the ABC to task for the sake of it; this is actually a serious concern about the safety of ABC workers."
An ABC spokesman said in a statement that workplace health and safety and employee wellbeing were the main priorities for the broadcaster.
"The policies and practises we have in place are designed to ensure the ongoing safety of all ABC employees through regular training and awareness campaigns," the spokesperson said.
The spokesperson added that the enterprise agreement allowed employees to raise concerns about workload and stress with their managers. Moreover, he cited the 2015 ABC engagement survey, which found 79% of employees agreed the ABC was meeting expectations.
In March,
HRD
reported that the ABC had announced a major restructure, cutting management positions by an average of 20% across the organisation.
At the time, the ABC managing director Michelle Guthrie said the "tough decisions" would hurt the people affected, but will be beneficial in the long term.
"These changes are essential to the long-term health of the corporation, but I acknowledge that this is little comfort to those whose roles are impacted."
In May this year, the ABC was named Australia's third most attractive employer, according to the employment firm Randstad. The broadcaster scored well for reputation, offering a stimulating and challenging workplace and innovation with latest technologies.
Moreover, it also scored well for those in the 25-44 age bracket, and a split of 50.7% for men and 47.8% for women.
Related stories:
Which sectors have the healthiest executives?
How to maintain good health as a busy professional
Four tips to improve mental health in the workplace
Key words:
Author: John Hilton