Talent agility means happy staff who sing the praises of a business and help attract others to it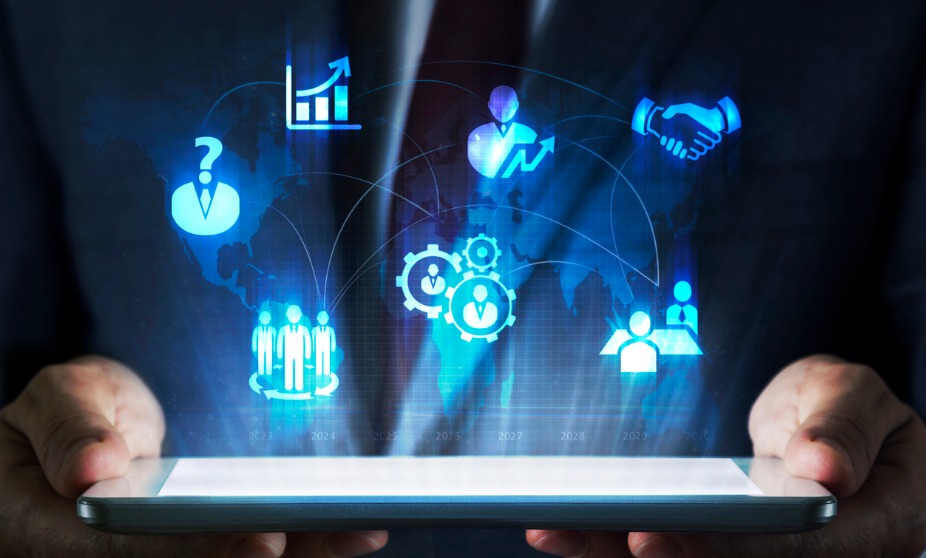 by Rhys Hughes, Regional VP, A/NZ and Asia, SumTotal Systems
It is widely accepted that today's workplace is in flux. Shaping the landscape are forces such as generational shifts, the erosion of the "up or out" career ladder, ever-growing skills gaps (thanks to emerging technologies) and a new emphasis on employee experience. As organisations across all industries encounter these changes, executives must stay ahead of the curve.
One thing for certain is that we can't simply hire our way through these challenges; failing to not only attract but also retain talent in the emerging workforce spells disaster for organisations.
The modern workplace needs to be one where human capital joins financial capital in rank as a major focus for the C-suite. CEOs and CHROs must understand that people development is foundational to business strategy and sustainability, and this must extend far beyond the traditional HR function.
Organisations should be focused on building talent agility. This means growing a workforce that is adaptable: ready to pivot, adjust course, and take on new roles or challenges at a moment's notice. It means helping employees to feel engaged and valued, supporting them to become multi-skilled and giving them genuine career mobility within a company.
Talent agility means happy staff who will sing the praises of a business and help the organisation attract others to it. Talent agility is about more than filling skills gaps; it is what every business needs to future-proof itself. Here are the key ingredients for creating it.
Effective onboarding
Onboarding is a powerful retention and productivity tool and needs to be a priority instead of an afterthought in recruiting efforts. Onboarding, done well, speeds the time to productivity for a new hire. At the same time, it introduces new employees to the culture, values and expectations of the organisation. Getting these pieces right is critical to ensuring a new hire will still be on the team 12 months from now.
In addition, onboarding sets the stage for learning and career growth for each employee. It must be personalised to provide employees with the mentoring, goal setting and resources they need to be successful in their day-to-day role. Many organisations are taking onboarding even further by offering continuous support as employees move from one role to the next. Onboarding to a new position should not be offered only to new hires, but instead be part of the total employee lifecycle.
Ongoing performance reviews and development
Annual performance reviews are now widely considered a relic of a by-gone corporate world. Forward-looking companies are increasing visibility and the frequency of interactions between manager and employees with more consistent reviews, development and goal setting. A healthy employee-manager relationship necessitates regular conversations and timely feedback for greatest effect. In short, you can't achieve talent agility with a slow, rigid review system.
Upskilling
In the modern workplace, research links learning to engagement and engagement to retention; Deloitte found that engaged employees are 87 percent less likely to leave their organisations.
We've come to understand that employees want opportunities to grow and develop as individuals and professionals, and that they'll seek out employers who help them do so. This is especially true of millennials, who are redefining their careers as a set of experiences, rather than a hierarchical promotion. Millennials are more focused on work-life balance, a sense of purpose and an eagerness to grow and develop through learning.
As the changing desires of the employee converge with the needs of the organisation to draw on a continuous pool of talent, businesses need scalable, modern and personalised learning experiences that drive constant upskilling.
Digital skills
Employers will have to proactively fill their talent pools with individuals poised to take on new roles. Data scientists, IoT engineers, blockchain engineers, machine learning scientists and more will be highly sought after. Businesses won't have the luxury of hiring these individuals. Rather, they will need systems in place to identify potential talent matches and develop that talent with proven learning journeys and curricula, all while retaining these same employees in their existing roles.
Diversity
While homogenous teams were once thought to be easier to manage, the similarities among members created biased patterns of problem solving. A recent study by Harvard Business Review looked at the relation between differences in respect to sex, career path, gender, nationality and more to the percentage of revenue stemming from new products and found that more diverse companies were more innovative with newer product collections and higher revenues. It's true – an agile, innovative workforce is a diverse workforce.
Consumer-grade technology
A focus on HR technology investments is central to building talent agility, and employees expect the simplicity they've grown accustomed to from today's app-centric consumer solutions. These platforms must be visually appealing and make workflows and collaboration easy to manage for individuals, driving engagement and utilisation.
For organisations, deploying a consumer-grade solution offers sophisticated data collection, analytics and various business intelligence system integrations. These allow HR leaders to improve their grasp on employee engagement, accurately perceive company culture, register workforce skills and talent and succession plans, and understand the true impact of learning on the business.