'If you aren't growing and developing, generative AI will encroach on your territory,' says Colliers' Gerry Marcus, who will speak at upcoming L&D Summit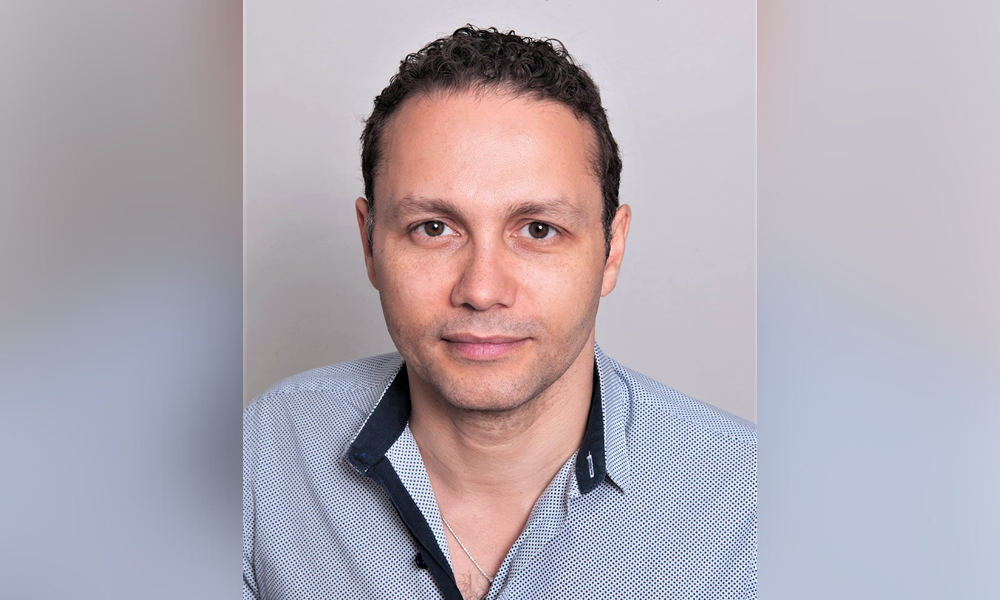 As organisations continued to embrace a hybrid workforce, it's important for learning and development practitioners to have the tools to upskill teams in a this environment.
For Gerry Marcus, associate director, learning & capability real estate management services at Colliers, one of the advantages of the hybrid model is the potential to reach more people.
"We have people that are in different states, for example," Marcus told HRD Australia. "If you're targeting some audiences, such as the leadership level, you may not have them in the same office, particularly if you run a national business. You're not going to have multiple leaders in the same location potentially. So in some circumstances, that's the only opportunity you have."
It can also be easier and more efficient to providing learning opportunities in a hybrid environment.
"I can run a session once rather than run it four times to catch up every office," said Marcus, who will be speaking at HRD's Learning & Development Summit in October.
Plus, it creates opportunities for sessions both in-person and online.
"You can facilitate learning with both of those," he said. "I've had people in a room with me and people online from different offices. So you can leverage both, it doesn't have to be an 'either/or', it can be an 'and'."
The cons of learning with hybrid working
On the other hand, the challenges with facilitating learning in a hybrid landscape can come from the use of various technologies.
"People may not be technologically literate, particularly with these new tools," Marcus said. "So that can be a bit of a barrier. While we can, to some degree, control the quality of technology and access inside of a building and inside of a workplace, it's a little bit difficult when people start to be in remote locations where their internet access isn't so good.
"So their collaboration isn't as good, their engagement through video isn't as good because their bandwidth is constrained. So there's elements that become less controllable in hybrid environments — particularly where people are outside more established, technological environments."
Adapting learning to new technologies
Marcus believes in the importance of business leaders adapting to new technologies.
"If you're not interested in emerging technologies – learning about them or looking at the application – you're going to run out of runway because we're moving... into an era of technology," he said. "Where if you aren't growing and developing, generative AI will absolutely encroach on your territory. And the only thing to do with that is to get in front of it, start adapting, learning and looking at how to create value from it."
He believes in being prepared when it comes to technology so that you can leverage it in an organisation.
"Why I love learning is because it keeps people relevant," Marcus said. "And when you're relevant, you have a job. And when you have a job, you can fund your lifestyle, take care of your family."
For Marcus, the most value he sees around keeping people motivated is in how they apply what they learn to their organisation.
"When we talk about keeping learners motivated, what I see is that there's lots of knowledge out there, that's great," he said. "But it's not applied… to our context, it's not applied to the way we work. With this market that we're looking at – this highly specialised context – we can take all that theory and we can ask ourselves and start to work out, 'What does this mean for us? How are we going to leverage this? What does it mean to our business? How can we apply it?' That's where the most value is and that's where people are most motivated."
Learning and development summit
HRD's Learning & Development Summit will take place on Oct. 17 at the Swissotel Sydney. This year's theme is "Transformative learning: L&D Strategies for the modern workplace."
Marcus will be a speaker on a panel about creating effective hybrid L&D models to deliver a great learning experience. Fellow panellists will include Kara Gear, head of Learning at Lendlease, and Maria Zotos, head of learning and capability at QBE.
At the event, the panellists will be discussing recent advances in tech that support hybrid L&D and how to keep learners motivated in a remote or hybrid environment.