Darren Fewster oversaw one of the biggest transformations ever seen in Australia. He reflects on the journey with HRD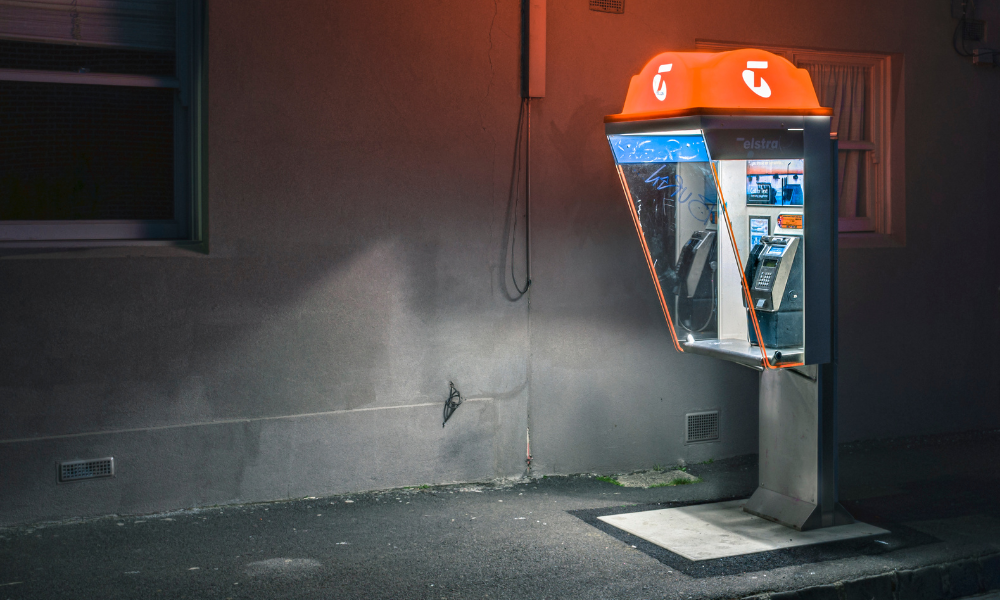 With 20 years' experience in HR at Telstra, Darren Fewster is the first to admit that 2019 was a difficult year for the company. It was the year in which Telstra reported a 40% drop in profits, the lowest since it was privatised in 1997. About $600 million of the decline in earnings was due to the impact of the NBN roll out – the $51 billion taxpayer-funded infrastructure project hit Telstra hard with the responsibility for providing fixed home phones in Australia moving from Telstra to NBN.
Read more: Employers warn anew against multi-employer bargaining
It led to one of the biggest corporate transformation projects ever seen in Australia – still ongoing – and one in which the Telstra executive for Transformation, Communication and People has played a significant role. Today, his perspective is upbeat.
"We've been through the hard times and now the focus is on people, growth and better times ahead," Fewster says.
A new dawn for Telstra saw significant changes associated with its T22 strategic program, and the introduction of a new, Agile model of working. T22 also saw Telstra cut its workforce by about a quarter, with fewer decision-making, managerial layers and a wholesale shift to digitise the HR generalist range of activities such as recruitment, onboarding, etc.
"We don't have HR business partners sitting alongside the business anymore. There is no such role at Telstra. We try to digitise wherever possible anything that would be part of a traditional HR business partner role," Fewster says.
He admits that, at first, he was sceptical of the Agile model that aims to blend people capability with strategic priorities and is in constant review. "How do you organise an HR workforce on a quarterly basis and move it around?" he says. "But I'm an advocate for it nowadays, as are our people."
Telstra currently has over 17,000 people working in the Agile model. What it means in practice is aligning people, funding and resources against a long-term T25 strategy and then planning and prioritising annually and quarterly. In these periodic reviews, if anything has come up that requires the business to refocus then resources are realigned across the whole company.
"I know every single quarter what every single person in transformation, communications and people is working on and they know how their contribution is working towards the broader strategy," Fewster says.
Digital has been important to successful transformation. Fewster oversaw a project that moved Telstra from hosting more than 60 different applications and technical solutions to one core cloud system in 2019. It went live globally in over 20 countries all at once.
Read more: Wage Theft Act: Underpaying your staff could now end in jail time
How was it received by employees? Fewster says digital created more jobs and opportunities for people at Telstra and for those existing staff, it was about taking people on the journey.
"We aspire to have engagement with our employees that ranks in the top 10% of global performance norms," he says. "Despite the challenges of T22 with staff reductions, we have seen engagement rise over recent years from 68% in 2019 to 82% today, which we are very proud of."
Fewster sees himself very much as a team player. Having worked across all areas of HR while at Telstra, he sees his biggest strength as bringing people together to understand and deliver on strategy.
"I love leading teams to solve problems and deliver a solution and enjoy the experience while doing it," he says.
The psychology of how teams work and what motivates individuals is something that Fewster understands well. He started life as a criminal psychologist, where he worked as an intelligence lead in homicide and organised crime task forces. He was then engaged as a lawyer at a legal firm, which then led him to Telstra.
The most influential leader he has come across was a senior detective who worked extensively undercover. Fewster says he learnt a lot about the behaviour of people and unconscious bias.
"One of his most favoured aphorisms to the team was: 'When you think you know all that there is to know about a person or situation, challenge yourself to find one more thing.' For me, it's been a way to ensure I don't jump too early to conclusions or misread a person or situation," Fewster says.
Given that schooling, it's easy to imagine that Fewster is comfortable in dealing with challenges thrown at him. One of these recently was the Telstra data breach.
Crisis management is part of his brief, and when the cyber issue arose, Telstra brought together a team of its internal cyber experts to assess the nature of the attack. As has been reported, the hacker had exposed an old reward system with data from 2017-18 that only revealed employees' and former employees' Telstra email addresses and their names.
The company response was swift, with everyone affected contacted to be reassured that their personal details had not been compromised, says Fewster.
"It was very different from some of the recent high-profile cyber breaches, in that no identifying personal information was taken. Nevertheless, you have to be vigilant in our business; we get many cyberattacks every day and you have to make sure that the most robust systems possible are in place. And when incidents do occur, that as a company you respond openly and honestly," Fewster says.
Change is a constant at Telstra as it gears towards the middle of the century. Having simplified its structure and ways of working to empower its people, the next move, designed to generate shareholder investment interest in the physical assets of the company, will see almost the entire Australian workforce moving to a new company on Dec. 8. Fewster describes it as "one of the biggest corporate changes of this kind" and, one feels, a change he is ready to embrace.