Each year, TechnologyOne invest over $4.5 million in training to help its employees to fulfill their potential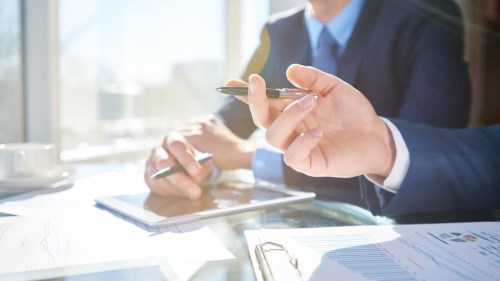 TechnologyOne is committed to providing an environment in which employees can be innovative, creative and realise their full potential, according to Jane Coe, Group Director, People & Culture at TechnologyOne.
"Our people are a crucial source of our competitive advantage, and we strategically invest heavily in activities that support the recruitment, retention and development of individual talent within our workforce," Coe told
HRD
.
Each year, TechnologyOne invest over $4.5 million in training through the TechnologyOne College.
"Our college is an integral part of a considered approach to technical and professional development," said Coe.
"By having the right learning programs aligned to the specific needs of each role and strategically delivered, the TechnologyOne College provides employees with a single support solution for all their training and professional development needs."
Moreover, a curriculum has been designed for each business stream. Within each curriculum, there are learning programs by position, which range from foundation to advanced and are based on job requirements and individual development plans.
Courses may be delivered across multiple modes, including classroom-style training, workshops, webinars and self-paced online learning.
In the 2017 financial year, TechnologyOne ran 519 training programs, with a total of 3,468 attendees.
"The TechnologyOne College continues to develop our training programs to ensure we are providing our people with avenues to develop their skills and careers," she said.
Coe added that TechnologyOne believes in leadership at all levels.
"Our leadership model clearly communicates the expectations of our leaders and forms the foundation of our TechnologyOne Leadership Development Program, which is designed to grow the next generation of leaders from within the company," said Coe.
"Company-funded professional memberships are also made available to ensure employees are always up to date with the latest trends, knowledge, insight and external networking opportunities."
Other systems and strategies we employ to support our high performance culture include:
Check-ins, which provide a framework for managers and team members to continuously share genuine feedback.
MARVELs awards, which recognise team members who have gone above and beyond their roles.
CCEs, which publicly praise those who have delivered a compelling customer experience.
Just-in-time feedback, which enables immediate improvement when it matters. People are most effective when they know where they stand and TechnologyOne believe open communication inspires employees to do their best work.
Coe said TechnologyOne's strategies and initiatives for maximising the potential of their people has proven successful.
"When surveyed, 73% of TechnologyOne employees reported feeling the work they do matters and 64% believe they are recognised for their achievements and accomplishments," said Coe.
"With opportunity to grow, recognition of achievement and provision to upskill, our people are given the support they need to reach their full potential."
Related stories:
'Hack days are all about thinking outside the box'
Will technology save jobs or replace them?
'Leaders need to become specialists in human beings'