HRD talks to Ricoh's learning and education manager about the challenges of delivering L&D across the Asia Pacific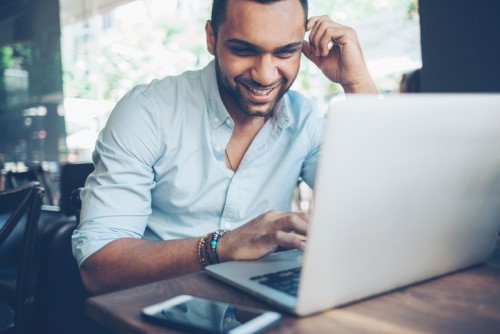 Ricoh Asia Pacific conducts business guided by the principles of its founder, Kiyoshi Ichimura and his Spirit of Three Loves: Love your neighbour, love your country, and love your work.
It is a conviction that sees real value placed in the training and development of Ricoh Asia Pacific's employees.
Indeed, learning has been part of the workplace technology company's DNA for many years and is especially important for the sales team, according to Victoria Baxter, learning and education manager at Ricoh Asia Pacific.
Baxter told HRD that the main challenge in developing a company-wide L&D program has been curating and delivering materials digitally so that they fit their diversity of employees.
"We are responsible for the Asia Pacific region for Ricoh and the key challenge has been tailoring learning to the wide range of cultures, learning styles and languages right across that region - English is a second language for a lot of our audience," said Baxter.
"We do that in a number of different ways – e-learning, video, blogs, etc."
Baxter has been at Ricoh Asia Pacific since 2001 and even then the company had an e-learning culture via CD-ROM.
"While there is no one-size-fits approach, the great thing that I can say is that we definitely have a learning culture," said Baxter.
"Technology is cruicial for driving learning performance at Ricoh. I think that's a major plus because there are a lot of organisations who are not even there at the moment."
In 2015 Ricoh Asia Pacific decided they needed to provide a more comprehensive way to deliver learning content.
"One reason we chose the Sum Total Learn solution was its capability for us to deploy mobile learning – either via phones or tablets," said Baxter.
SumTotal's enterprise-scale LMS was launched with the intention to enhance Ricoh Asia Pacific's reporting abilities, introduce mobile access, increase their hosting capacity, and reduce the burden of administration on their team.
Moreover, since Ricoh Asia Pacific deployed SumTotal Learn as Software-as-a-Service, it would allow them to stay on the latest release of the application and thereby avoid costly upgrades and maintenance.
Ricoh Asia Pacific employees now have access to learning opportunities regardless of where in the world they are, what language they use, or what area of the business they work in.
"Microlearning, in particular, resonated with Ricoh because sales people are often time-poor and have a short attention span," added Baxter.
"For me, it resonated that we should serve up learning with a short three-minute video that challenges our employees about a particular topic.
"If we keep layering and curating our resources in short time frames then we will definitely have more success."