Here are five technology-driven trends driving the future of work that companies should embrace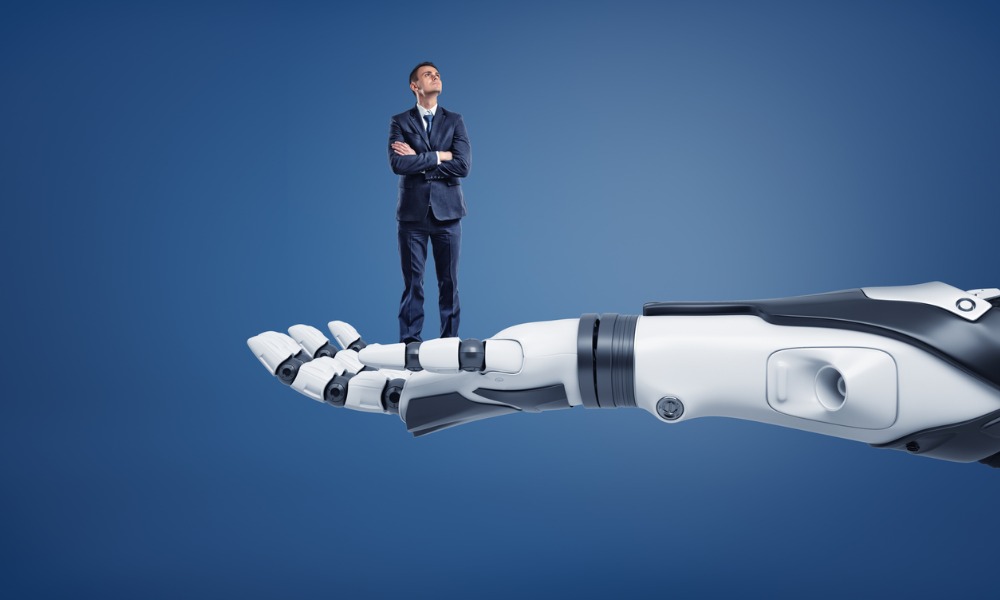 by Nathan Reynolds, Vice President, Ceridian Australia and New Zealand
As we embark on a new decade, the disruptors of the past are now firmly transforming the way we work. Employee expectations have shifted to demand more flexible, agile work policies from their employers. How can Australian employers attract and retain talent in today's increasingly competitive market?
Here are five technology-driven trends driving the future of work that companies should embrace:
#1 Automation, machine learning, and AI continues to transform the workplace
1980's American sitcom, The Jetsons, showed machines taking over our routine tasks. Fast forward to today and automation is everywhere. While many embrace the transformation, the fear that robots could one day take over our jobs has never been more prevalent. The way we work is transforming daily, and employers must adapt to these changes whilst keeping their people engaged.
According to McKinsey's 2017 Global Institute Reporti , between 400 million and 800 million employees globally could be displaced by automation by 2030, and of those displaced, up to 375 million people will need to retrain and learn new skills.
Before disruption takes shape, companies should assess the value their people currently bring to the organisation and how their roles are expected to change through technology. This measure can strategically match the right technology to the role and create meaningful opportunities.
This also provides an opportunity for smart organisations to get their people working on the business, not in the business. Ultimately, by embracing and leveraging the benefits of these disruptive technologies, employees can focus on more strategic tasks, projects and initiatives – making their people more successful and delivering a fulfilling workplace experience.
#2 The end of the traditional 'Pay Day' is near
Online banking and mobile banking applications mean that anyone can transfer and receive payments instantly. The new generation of employees are expecting a similar service from their employers including more innovative, real time, flexible and frictionless ways to receive their earned wages.
The 2019 Australia Pay Experience Report informed us that just over half (56 per cent) of Australian workers strongly agree they receive their pay on time, while 29 per cent noted they received their pay late at least once in the last 12 months. Of those that said they received their pay late, 40 per cent noted, "disorganisation within the company." On the other hand, 23 per cent pointed to problems with direct deposit, and 17 per cent acknowledged the delays were due to cash flow issues.
Alarmingly, the report detailed 82 per cent of Australian workers are stressed to some capacity about money issues on a regular basis, while another one-in-three (34 per cent) are living pay cheque to pay cheque.
Australian employers have a real and immediate opportunity to address the financial wellness of their employees by thinking outside the box. At the end of the day, it's a myth that employees must get paid every fortnight or on a monthly basis. Organisations can re-evaluate the traditional pay-day model and instead allow team members to dictate their own pay schedules determining how and when they receive their pay – of course this will come with certain conditions.
Employers who can ease the burden of financial stress with an on-demand pay model will not only deliver an engaging, future-ready workplace experience, they will also be able to lure the best talent.
#3 The traditional "9-to-5" is dissipating
Companies are continuing to adopt flexible work schedules and alter the scope of what the traditional workday looks like. In fact, The Global Talent Trends 2019 Report observed a 78 per cent increase in the number of job posts on LinkedIn that mention work flexibility.
As the traditional "9-to-5" day wraps up, today many Australians might just be starting work for the day, some may be taking breaks in their days at 4 p.m., while some may be working late to align with overseas time zones. Although shift work is still very much a real thing, traditional work environments are creating flexible working arrangements too – and this doesn't just mean allowing employees to work from home. More organisations are incorporating casual or part-time workers; creating virtual or remote working or adjusting hours to cover international time zones.
According to the Office of Economic Development (OECD), Australia had one of the highest rates of casual workers among the OECD's 34-member countries. In fact, one in four workers is a casual worker, and more than half of casual team members report having no guaranteed hours, the report observedii.
In today's economy more people yearn for a secondary income or flexibility to set their own hours. Companies such as Uber and Deliveroo foster a flexible work environment making roles more accessible and attractive for both casual freelancers and full-time gig economy workers.
Breaking the 9-to-5 mould is not only attractive to current and prospective employees, it also allows companies to leverage a greater pool of talent including freelancers, independent contractors and even people from across international borders.
#4 Employee Experience (EX) remains central to success in 2020
The lines are blurring between what we experience in our personal lives and in the workforce. Employees are increasingly expecting to have similar experiences in the workplace to what they have as consumers.
Gallup defines EXiii as everything your employee sees, hears, feels and believes about their workplace throughout the employee lifecycle. Close to 83 per cent of HR leaders say that EX is either important or very important for the success of their organisationiv.
EX doesn't have to be a development in your business that needs to be over-engineered, it's simply something that can be replicated by what we're already living and breathing as consumers every day.
Employees are your greatest asset and can advocate for the business both inside and outside the office. The key to a successful EX strategy is capturing the voice of the employee just as you would the customer. Tools and processes that allow employees to express their opinions and experiences are valuable assets to any organisation.
#5 The skills gap increases
As automation replaces routine and manual tasks, organisations are struggling to adapt and upskill their workforce. In addition, the talent pool and education system that feeds it are also finding it difficult to keep up.
In 2020 and beyond, the approach to reskilling must be rethought, as more organisations integrate technology to build progressive learning experiences that maximise and expedite their reskilling efforts.
By 2022, no less than 54 per cent of all employees globally will require significant reskilling and upskilling as reported by the World Economic Forum in 2018 . Companies should consider designing flexible and personalised learning systems that will allow employees to build the skills they need more quickly, anywhere and at any time. A good example of this is microlearning, which is bite-sized learning in the form of short, skill-building videos pushed from smartphones, or daily tips shared by team leads.
With the right tools and strategies in place, companies can start planning for what's to come and safeguard their talent whilst remaining competitive.
About Ceridian
Ceridian is a global human capital management software company. Dayforce, our flagship cloud HCM platform, provides human resources, payroll, benefits, workforce management, and talent management functionality. Our platform is used to optimize management of the entire employee lifecycle, including attracting, engaging, paying, deploying, and developing people. Ceridian has solutions for organizations of all sizes. For more information visit www.ceridian.com/au/.
____________________________
i McKinsey Global Institute: Jobs lost, Jobs Gained December 2017
ii OECD Employment Outlook 2019
iii Employee Experience vs. Engagement: What's the Difference?
iv Ceridian, Market Perspectives 2019 HCM trend report
v World Economic Forum: The Future of Jobs Report 2018