If you've been in the workforce for even a little while, chances are you've had a bad experience in the hiring process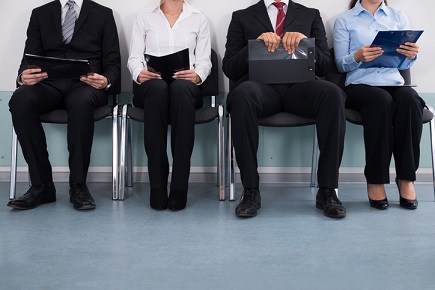 By Tym Lawrence, director, solutions architects (APAC) at SumTotal Systems
If you've been in the workforce for even a little while, chances are you've had a bad experience in the hiring process.
Importantly, I'm not talking about situations where you, as a candidate, have found yourself out of your depth or failed to shine.
Instead, I'm referring to a recruitment process that is lengthy, disorganised or irrelevant. It might start with a painful application process or involve a poor interview.
The end result is that the entire experience of applying for a role is so onerous or frustrating that it leaves you with a bad taste in your mouth before you even reach the point of considering an offer.
Consider the overall experience
As HR solution specialists, we see how different companies approach recruitment, and there are some issues we see time and again. To avoid leaving the individual wondering if they really want to work for your organisation, you need to put yourself in the shoes of the candidate and watch out for some of these common pitfalls:
Making it hard to apply for a role in the first place.
Having a disorganised hiring process in general – for instance asking for documents multiple times, not confirming interviewer names and titles, location or times beforehand and being unclear on the next steps for candidates who are successful in the current step.
Unprofessional interviewing - for instance running multiple rounds of interviews but failing to share notes between interviewers so questions are being repeated in each round. Another example is asking inconsistent or irrelevant questions – such as asking someone why they're leaving their employer when they're an internal candidate!
Not communicating with the candidate is the worst sin. Even if you are busy (and we all are), you should at least let the candidate know their status and the next step.
Taking too long to make an offer and potentially missing out on the right person.
Thankfully, these sorts of mistakes can be rectified by using a Talent Acquisition System, often part of a larger Talent Management System. This sort of HR solution will help you provide a seamless and easy experience for all your potential talent. To illustrate this, I want to look in more depth at the application, interview and offer elements of a typical recruiting process.
Amazing applications
I was recently sitting next to a friend as they tried to apply for a job and heard her exclaim about how difficult it was to complete the application form. This led me to think about some key guidelines when setting up the application form:
When asking candidates to complete a form online, ask for too much information, you can determine the nitty gritty at interview stage. Do you really need the full list of jobs going back 10 or 20 years?
If candidates are able to upload a CV (or connect to an online one) as part of the process, make that the first task and then pre-populate the form with information from the CV to save the candidate time.
Could you use the CV to suggest matching jobs to the candidate or show how well they fit the key requirement for the job they are interested in?
Given how much job hunting takes place on smartphones, it's also key to ensure your online application from is mobile-friendly. Indeed, in most of Asia, you need to be mobile first, not just mobile friendly. For example, could someone register on your job site using just their mobile phone number and a code you send them via SMS?
Incredible interviews
To avoid appearing disorganised, use your talent management system to schedule the interview, provide key information and confirm with the candidate. Ensure each candidate is provided the relevant information they need in advance of the interview, such as who they are meeting with, where they need to go and what will be expected of them. Once you reach the face-to-face stage you need to provide a positive, relevant and consistent experience for all candidates.
Build an interview kit in advance that includes all the information that's relevant to the candidates – information about the organisation and the role as well as key questions that will be relevant for everyone. This will give you a consistent narrative. When it comes to asking the right questions, it is beneficial to have questions you will ask everyone rather than treating each interview like a general chat and seeing where the flow takes you.
These questions need to be thought out and considered in advance by someone who has experience with the role and is focused on finding the right fit culturally.
Questions should focus on attaining information that will benefit the organisation such as determining a candidate's attitudes or how he/she approaches problems, for example.
Research shows that gimmicky brainteasers or vague questions such as "Where do you see yourself in five years?" deliver no benefit to the organisation in terms of determining the best candidate for the role. Focusing on how they will fit into the team and business culturally is much more likely to help predict an individual's success in the business.
Outstanding offers
Having met all shortlisted candidates face-to-face, it's important you have a process in place to move them through the process quickly and make decisions in a timely fashion. Taking two to three months to make a decision will just mean you miss out on your best talent because they've accepted an offer elsewhere.
Ensure that your systems can support online approval of offers and their direct delivery to the candidate. Support for E-Signatures of the offer is also worth considering.
Bringing it together
As a recruiter, you want a unified place you can view candidates – rank them, compare them and move them through the hiring workflow efficiently and you then can draw up and get approvals on an offer quickly.
You might need to connect to other systems, such as background or reference checks, to ensure your list of candidates is vetted efficiently. In addition, it's important to ensure you keep candidates updated, as a lack of communication is a true bugbear for prospective employees. Most of this can be automated and requires little additional effort but creates an efficient and positive impression for your new talent.
Finally, while this article is about creating a positive candidate experience, remember that it doesn't end there. Once you've successfully secured your new employee, you will need a great onboarding process (and supporting HR solutions) to build on your hiring experience and ensure it translates into a fantastic career with your organisation.