Dr Glyn Brokensha talks why he chose a career in people and their behaviour and how new technology has revolutionized today's HR space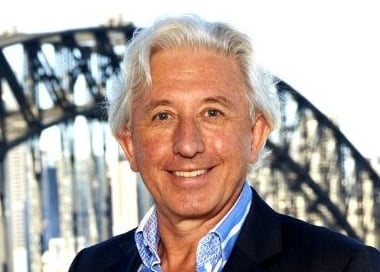 What's the best advice you've ever been given?
Sleep more and worry less! For as Mark Twain once wisely said, "I've put myself through a terrible lot of things… some of which have actually happened!".
It's important to only ever worry productively. Productive worry allows you to imagine all the things that might go wrong, decide how you will deal with each of them if they do, and then set them aside… because they probably won't!
Then I'd advise myself to sleep more so that I'd be better rested and my waking hours would be more productive.
Then I'd advise myself to take my own advice and not be surprised when I didn't!
What challenges do you think HR will face over the next 10 years?
I can only really speak about recruitment where I am certain new technologies, perhaps ideas we haven't even dreamed of yet, will revolutionise how organisations find the right person for the job, quickly, cheaply and more accurately. This will benefit both employers and job-seekers, as both will spend less time and make fewer mistakes, reducing wastage in the economy and improving productivity. Imagine how much better business would be if we could get absolutely awesome people in every role, people who love their jobs and flourish and prosper in their careers as a result. What if there were a simple camera-like device that could tell us that?… like a career-MRI … imagine!
What is the favourite part of your job? And which part of your role has proven the most challenging?
My favourite is watching our new customers implement our algorithmic solution to match the right people to the right jobs and then getting feedback over the following months and years about the difference it is making to the business. Hearing about improved employee satisfaction, improved staff retention and boosted productivity makes me enormously happy.
Contrariwise, the most challenging part has been to encourage others out of antiquated habits, particularly the continued reliance on resume-reading and interview, which are such poor predictors of success in roles and yet to which recruiters and businesses still cling to so determinedly. Because the old habits of resume-reading and interview are so ingrained it's a big change for recruiters and those responsible for finding new talent to abandon them almost in their entirety, even when all the evidence is there that they should. Of course the development and refinement of our algorithms and expert system benchmarks is a constant challenge, and one I enjoy hugely. So it's really a second-favourite … and I don't think that's what you're really asking for in the second part of this question!
What do you feel is your biggest professional achievement to date?
Living for 65 years and having four successful and very different careers.
What attracted you to a career in HR?
I'm not sure my career could be described as being in HR, per se. It's really been a career in people and their behaviour, from medicine and psychotherapy to staff selection software.
The software we have created solves problems in the HR field, helping businesses match the right person to the right job. And that's a win-win for both employers and job applicants, removing the wastage and friction in the conventional recruitment process, speeding it up and removing the guesswork. Our estimate is that our software, called
Expr3ss
!, is saving the Australian economy more than half a billion dollars every year.
I'm fortunate to be able to work every day on mathematical modelling and decision support algorithms and turn them into software that is helping the HR industry do things better and smarter. And because we process literally tens of thousands of job applications every week, I can see that code really working in the field and delivering results, really fast. Some of those results include a dramatic reduction in staff turnover and a better and more improved response rate in employee satisfaction surveys, which is because people are making the right hiring decisions based on the applicants can do, will do and of course fit to.
What are some of the challenges particular to your firm and industry?
Some of the challenges we face at Expr3ss! are unique to us, and some we share with every other fast-growing businesses. Growing a high-performance team is always a challenge (of course we use our own software when we hire new people), as is balancing growth and resourcing to achieve optimal results.
Unique to Expr3ss! is the challenge of helping HR professionals transcend old and largely inaccurate methods and embrace new technologies that will help them get the job done faster and better. Imagine how much more HR can do when all the time wasted on unnecessary resume-reading and interviewing is saved and re-invested in the business. Not to mention the costs of poor hires, both in time to exit but also in the negative impact they can have on the organisational culture.
If you could host a dinner party and invite anyone in the world, who would it be?
Ada Lovelace and Grace Hopper [http://www.npr.org/sections/alltechconsidered/2014/10/06/345799830/the-forgotten-female-programmers-who-created-modern-tech]
Please complete this sentence: If you weren't working in talent, you would be…
On a beach in Bermuda, coding.