Take a look behind the scenes of Telstra's hybrid work revolution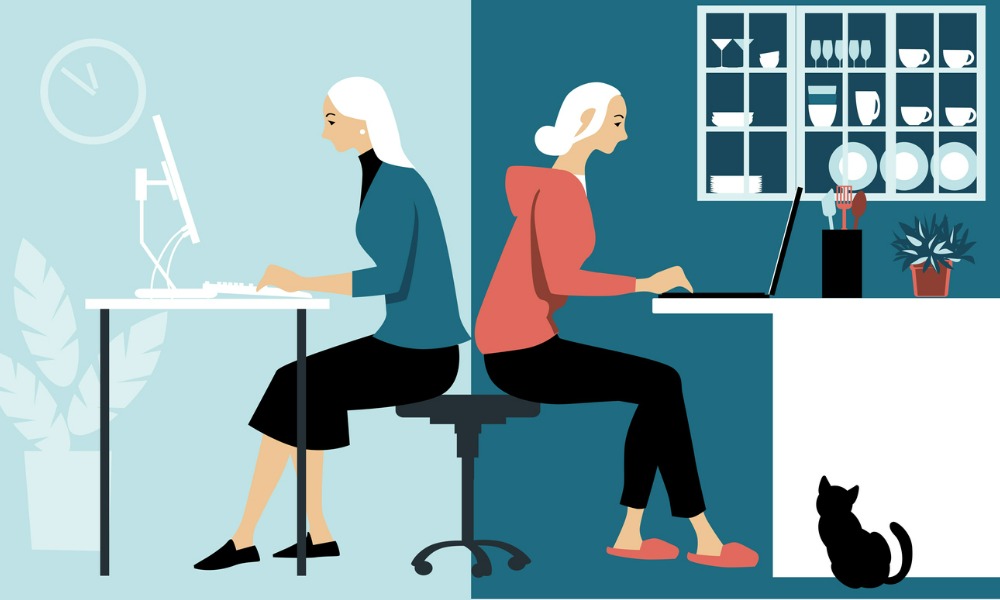 LinkedIn Talent Streams, an exclusive HR C-Suite series, features people leaders across Australia's most recognised institutions unveiling how they are reshaping human resources for the future.The words 'unprecedented' and 'pivot' may make many wince after two years working and living with COVID-19, yet the mention of hybrid work can yield rave reviews, impassioned anecdotes and even the odd quizzical look.
As our professional lives continue to evolve from the learnings of lockdown life and work, HR executives have revolutionised what a hybrid work model means, how it functions, and dispelled the myths to show how hybrid work is a driver of commercial success and people goals. Read on to learn how Australia's most innovative HR leaders have implemented hybrid work with yes, unprecedented results.
Behind the scenes of Telstra's hybrid work revolution
For Telstra, there was a desperate demand for technology skills that was difficult to overcome, even before COVID-19. Once the pandemic hit though, there was no other choice but to drive innovation with a people-first perspective, deep diving into a hybrid work model that has seen the telco thrive.
Speaking on season two of LinkedIn Talent Streams, Alex Badenoch – Group Executive of Transformation, Communication and People – dissects what makes a hybrid work environment thrive, beginning with frank conversations about people's mental health and wellbeing. From there, it became readily apparent that despite some calls for a return to the traditional 9-5, 5 days per week office model, Telstra saw an opportunity to turn the great resignation into the great realignment and reshuffle: an approach that emphasises choice and blended experience with maximum flexibility.
While misconceptions surrounding productivity and working from home may be changing, Badenoch spotlights that a hybrid work model creates more jobs and increases productivity by over 20%, with the added benefit of growing employee engagement in the process. It also helps in attracting the best talent in recruitment, increasing equity for employees with accessibility needs and creating a non-gendered parental leave policy, resulting in a 50:50 gender split of employees on parental leave at Telstra.
With a 'don't knock it until you try it' philosophy, Badenoch advocates that traditional processes such as onboarding and the role of the office are still important, yet they need to be rethought holistically for a hybrid work model to be successful. Removing barriers while hitting commercial KPI's and people goals, Telstra's all-in approach to hybrid work is clearly here to stay.
Watch the full episode of Alex Badenoch, Group Executive of Transformation, Communication and People, Telstra here.
Get in touch to schedule a free demo and discuss how LinkedIn Learning can help you navigate transformation while employees learn relevant skills, achieve goals and make a greater impact.
Fungibility, hybrid work, and AI with NAB
At National Australia Bank, creating a hybrid workforce begins with the strategic vision and values at the top. As Susan Ferrier, Group Executive People and Culture at NAB reveals, the financial institution's hybrid work model is born from three key guiding principles; for each employee to have a great leader, for all staff to have meaningful, exciting, and challenging work, and to create a platform for the NAB workforce to experience real investment in their talent and elevate skill capability across the board.
Ferrier details the concept of fungibility as the skeleton key to a hybrid work framework. An organisational philosophy focused upon the acquisition of skills to create maximum capacity and capability in one's portfolio, NAB sees the future of work centred upon organisational breadth, correlating with an increased appetite for employees' desire for learning opportunities as a result of COVID-19. Noting that hybrid work is not just a balance of office attendance versus work from home arrangements, Ferrier emphasises the importance of showing care for staff in an entirely different, more holistic manner compared to the pre-pandemic workforce.
Envisioning the role of CHROs in this new era as imperative to challenging the status quo with insight, data and diagnosis, NAB are beginning to explore the full capabilities of AI in recruitment, noting its accuracy across scouring CVs and producing skillset insights that result in faster and more accurate hiring decisions. Combining technological innovation with a people first approach has resulted in hard earned results for NAB, an approach that Ferrier sees as intrinsic to the financial institution's success as we learn to live and work alongside COVID-19.
Watch the full episode of Susan Ferrier, Group Executive People and Culture, NAB here. Discover how companies can navigate the shifting talent landscape and create a human-centred company culture in LinkedIn's 2022 Global Talent Trends report.
Click here to find out more about LinkedIn Talent Streams and how people leaders in Australia are reimagining people and culture in the world of work.