Poor recruitment practice can lead to financial loss and even litigation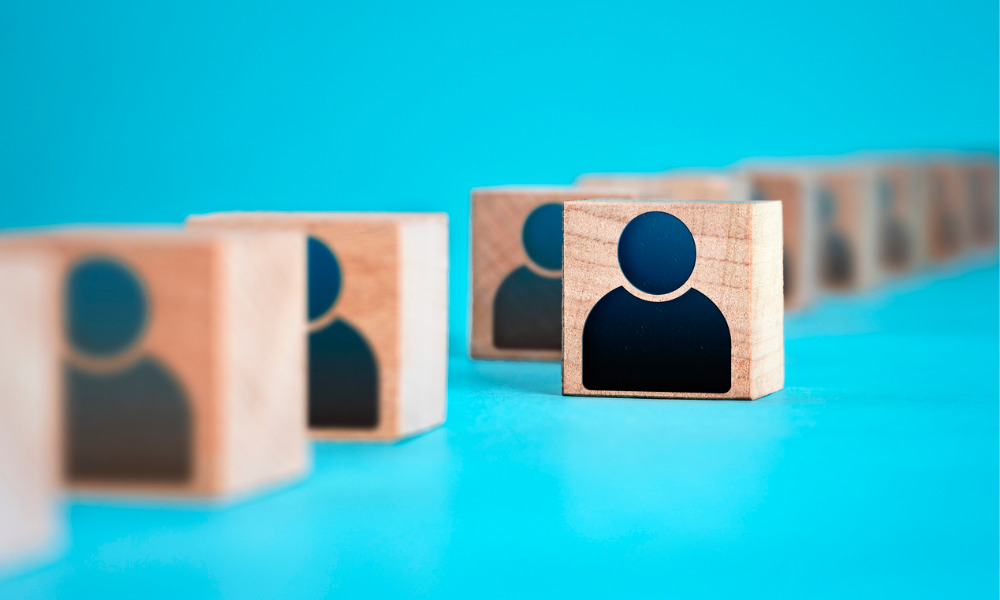 By Trent Hancock, principal at Jewell Hancock Employment Lawyers
As an employment lawyer working predominantly for employees, I've seen the best and worst of recruitment practices around Australia.
When done correctly, they have the potential to create profitable, enjoyable and lifelong relationships.
However, when done poorly, they can lead to a lot of bad blood and financial loss for both parties. In some cases, they can even lead to litigation.
With this in mind, here are five of the most common mistakes I see from employers during the recruitment process and how to avoid them.
Overselling the role
When interviewing an impressive candidate, some employers will fall into the trap of overselling the role.
This can involve an exaggeration of the seniority of the role, the duties to be performed and even the reporting structure.
In some cases, employers will even make promises about the longevity of the role and seek to assure applicants that the role is a "job for life".
This can also extend to misleading representations about the company itself.
For example, an interviewer might overstate the financial position of the company and therefore the corresponding ability for the employee to earn commission or bonuses.
These types of comments can be inadvertent, but can still mislead a prospective employee as to the nature, terms or longevity of the role being offered.
This in turn can expose the employer to potential liability under the provisions of the Australian Consumer Law for misleading and deceptive conduct.
When interviewing a candidate, it is always best to confine comments about the role to what is expressly contained in the position description.
Similarly, interviewers should avoid speculative or poorly informed comments about the position of the company itself.
Failing to disclose relevant details
Similarly, interviewers will sometimes be tempted to avoid disclosing details that may make the job, or the company, less attractive to the candidate.
In some cases, failing to disclose relevant details about the prospective employment can also expose the employer to potential liability for misleading conduct.
For example, an interviewer might deliberately or inadvertently fail to disclose to a candidate that the vacant position only has funding for a certain period of time, even though the position is advertised as permanent.
This is clearly a relevant detail that any reasonable person in the candidate's position would expect to be told.
As an interviewer, it can be helpful to ask yourself what you would want to know about the role if you were in the candidate's position.
This can be particularly important if the candidate is proposing to leave valuable long-term employment based on what they being are told during the recruitment process.
Jumping the gun on the offer
This one is all about following the right processes. Too often we see an over-zealous recruiter send through an employment contract for signature before due diligence has been completed.
This due diligence might include reference checks, criminal record checks and right to work checks.
This obviously becomes a major issue if the candidate returns the signed contract and the prospective employer then discovers something unexpected in one of these checks.
Worse still, the candidate may have already resigned from their former employment after having received the assurance that comes with a signed contract.
In this scenario the prospective employer may be exposed to certain financial liability under statute and contract.
As always, it is important to spend the time at the outset to follow the right process.
Ideally, this process would be encapsulated in a written policy or checklist that prevents the recruiter from proceeding to the next step in the process until the former step has been completed.
Requesting discriminatory information
Too often we see employers asking irrelevant questions about a candidate's personal attributes.
For example, a question in an interview about a candidate's date of birth might seem innocuous enough, but is it really necessary to know?
Does the person's age really have any bearing on their ability to perform the advertised position?
In some cases, the answer to that question might be yes. For example, if the role involves serving alcohol at a bar, the employer may need to verify that the person is at least 18 years old.
However, for most positions, a question about a person's age is irrelevant, and requesting information that might be used as a basis to discriminate against that person can actually be unlawful under anti-discrimination legislation. Therefore, it should always be avoided.
Interviewers should always consider whether the question they intend to ask will really shed any light on whether the person can perform the inherent requirements of the vacant position.
If the answer is no, then not only is the question redundant, it can also lead to potential liability for the employer. Again, a written policy around interview questions can be helpful to avoid this.
Refusing to be flexible
Rigidity in the terms that an employer is willing to offer is another common mistake.
Not only does this reduce the scope of candidates that will be willing to work for the company, it creates a poor reputation for the employer in the industry.
In some cases, the refusal to be flexible can even be unlawful.
For example, in Victoria, an employer is under an obligation to make reasonable adjustments for a person offered employment if that person has a disability.
Similarly, an employer must accommodate the responsibilities of a person offered employment if that person is a parent or carer.
Therefore, an interviewer that refuses to consider a candidate's reasonable work from home, may be in contravention of anti-discrimination legislation if the request was made to accommodate parental responsibilities.
Another example might arise around a notice period. Sometimes candidates will request an increase in the notice required to terminate the employment from say four weeks to six weeks.
Often this is perceived by the interviewer in a negative light. Instead, it should demonstrate to the interviewer that the candidate wants to make a long-term commitment to the employer and is seeking the same in return.
Instead of simply asserting that the company does not change the terms of its standard contract, employers should consider the mutual benefit that could be obtained by showing some form of flexibility in the working arrangements provided.
At the end of the day, this is how good employers attract talent.
Getting it right
Ultimately, each of these mistakes boils down to a lack of honesty, clarity, equality or process.
As long as interviewers can incorporate each of these qualities into their recruitment practices, they will likely be able to avoid what could be some very costly mistakes.
As always, if in doubt, speak to an experienced employment lawyer who will be able to provide you with advice around creating lawful recruitment practices.
Similarly, if you are a candidate that has experienced some form of loss as a result of a poor recruitment process, it is best to seek legal advice as quickly as possible given that strict time limits may apply.
Disclaimer: This article should not be construed as legal advice and is not intended as such. If readers wish to obtain advice about anything contained in this article, they should speak with a lawyer and discuss their individual circumstances.