The drivers are complaining that their pay has been cut and their trucks are not always roadworthy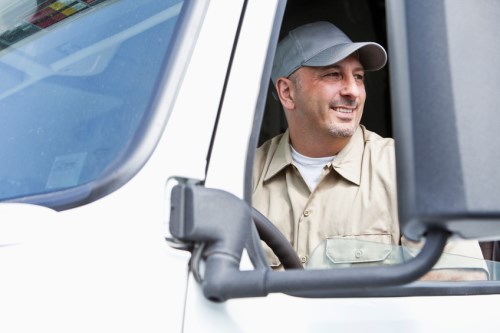 Tip Top drivers in NSW are claiming their pay has been cut and their trucks are not always safe, thereby increasing the odds of an accident happening.

HRD contacted Tip Top for comment, but did not receive a response prior to publication.

According to the ABC's 7:30, Tip Top told drivers the internal cost model used to calculate weekly earnings is "intellectual property" and not available for external use. Tip Top also suggested that they should seek independent financial advice.

Moreover, a number of Tip Top drivers raised multiple safety and pay concerns. For example, driver Mark Goldfinch said he was concerned that his business was not sustainable.

"Go back about 10 years, I was delivering about 10,000 to 11,000 units a week on $3,400. Now I'm close to 18, 19, 20,000 for an average pay of $2,900," he said.

According to Goldfinch, Tip Top were not able to justify this.

"You can ask that question as many times as you like, there's no answer," he said.

Paul Clapson, a Tip Top owner-driver for nearly 10 years, added that there are also significant safety issues.

"Because we aren't getting paid what we probably should be, your maintenance goes on your truck, you become a problem out on the road."

Moreover, Tip Top driver Graeme Wong claims to have worked 15 weeks in a row with only two days off and said he couldn't afford a relief driver to help cover for him.

"In seven years the money went down by $1,000 a week but the cost, everything goes up — the price of tyres, servicing, fuel, wages, insurance, everything goes up," he said.

"It got to the stage where I had nothing left so I just had to give my notice and had to sell the truck."

Tip Top told 7:30 that contracts with drivers are "commercial in confidence" but "the rates are designed to ensure that owner operators receive in excess of any applicable rate payable under the Road Transport and Distribution Award 2010".

It added that the health and safety of drivers was a priority and that they comply "with the Government's strict regulation covering fatigue management for heavy vehicles".

Tip Top also said owner/operators are responsible for the service and maintenance of their vehicles but the company conducts random roadworthiness checks.

When bread, milk and cream delivery was considered an essential community service in the 1950s, legislation was created to exclude them from accessing the NSW Industrial Relations Commission.

However, a spokesperson for Industrial Relations Minister and Treasurer, Dominic Perrottet, said the Government was assessing its options.

"Following representations on behalf of affected workers, the Treasurer asked NSW Industrial Relations to explore options to address the issues raised, including the possibility of legislative amendment," said the spokesperson.