Flag carrier says it was reviewing the court's decision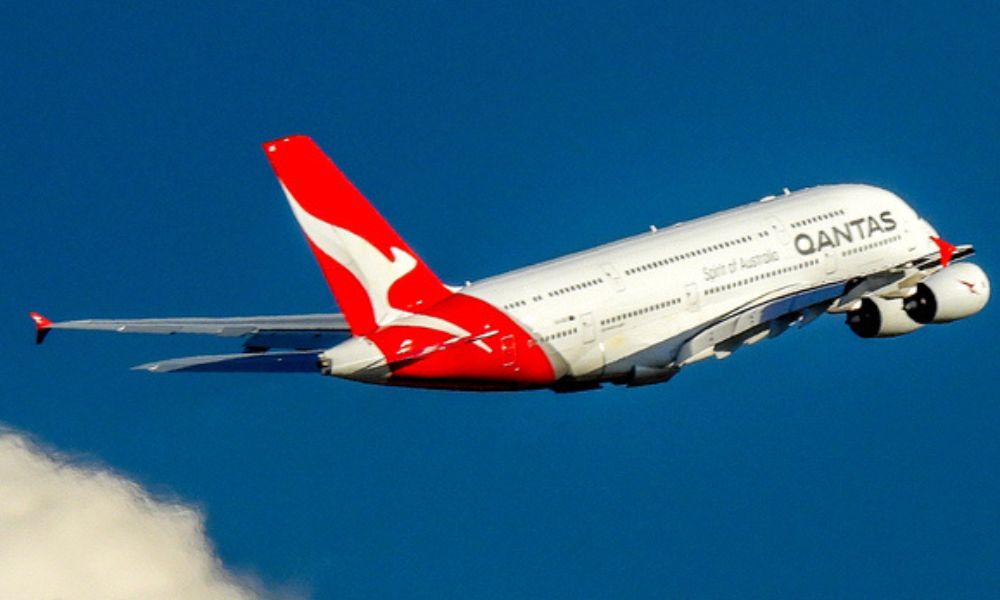 Australian flag carrier Qantas has been found guilty of illegally standing down an employee who carried out his duties as an elected health and safety representative (HSR) during the pandemic.
The District Court of New South Wales ruled that Qantas breached health and safety laws after it unlawfully stood down Theo Seremetidis, who worked as a lift truck driver under the Qantas Ground Services (QGS) at Sydney International Terminal.
Seremetidis was elected HSR in their work group, granting him the authority to stop unsafe work if he reasonably believes employees' health and safety would be seriously exposed.
In February 2020, Seremetidis exercised this duty when he instructed his colleagues to halt work when they were instructed to clean planes that had arrived from COVID-19 hotspots without personal protective equipment, adequate training, or even disinfectants.
The following month, he was informed that he would be stood down starting April 2020 due to the pandemic, before making him redundant in February 2021.
The lift truck driver was informed that his employment was ending due to the outsourcing of ground operators at Australian airports.
'Actively sidelined'
SafeWork NSW prosecuted QGS under section 104(1) of the Work Health and Safety Act (NSW) 2011, alleging that QGS engaged in discriminatory conduct for a prohibited reason.
Judge David Russell sided with Seremetidis, noting that Qantas was "unsuccessful" in its attempts to find reasons for standing down the employee.
"I have found that the reason for QGS engaging in discriminatory conduct towards Mr. Seremetidis was because he exercised a power or performed a function as a health and safety representative," Russell said in his judgement. "That was the reason given to Mr Seremetidis on the day he was stood down."
Russell accepted that QGS "actively sidelined Seremetidis by keeping him in the blanket bay and cutting him off from other staff who were seeking his help."
"I find that QGS saw the giving of the directions by Mr. Seremetidis to cease work as a threat to the conduct of business, and in particular, a threat to the ability of QGS to clean and service aircraft and get them back in the air," the judge said.
The court has not yet determined a penalty for Qantas, but the airline is now set to be sentenced in a criminal court.
Victory for HSRs
The ruling was celebrated by SafeWork NSW, which stressed the important role HRS in identifying workplace risks on behalf of their work group.
"Today's decision reminds employers of their duty to respond to safety concerns raised via the appropriate channels," said SafeWork NSW Head Trent Curtin in a statement.
Seremetidis also welcomed the court's judgement.
"I feel vindicated and I was right the whole time," Seremetidis told the media after the ruling.
The Transport Workers' Union (TWU) said the landmark decision will make workplaces safer.
"Every workplace needs a Theo Seremetidis, and this verdict will enhance the strength and the courage of HSRs to protect their colleagues," said TWU National Secretary Michael Kaine in a statement.
Kaine also urged Qantas to avoid dragging the legal challenge it's facing, as it "historically" did.
"We need to see a different approach this time with acceptance and apology," the TWU national secretary said.
Qantas reviews decision
Qantas told the media it was reviewing the decision, but it recognised that the initial stages of the pandemic "caused a lot of uncertainty" for its people, customers, and the business.
"Our medical and safety teams worked tirelessly to provide daily updates to employees and to put effective controls and procedures in place to help protect our people and customers," the Qantas Group statement said as quoted by ABC News.
The ruling comes as Qantas falls under the management of Group CEO Vanessa Hudson, and after the airline named Catherine Walsh as its first-ever chief people officer who will begin in January 2024.