Commercial contracts can be much harder to break than regular employment contracts, as seen in the case of US pop star Kesha.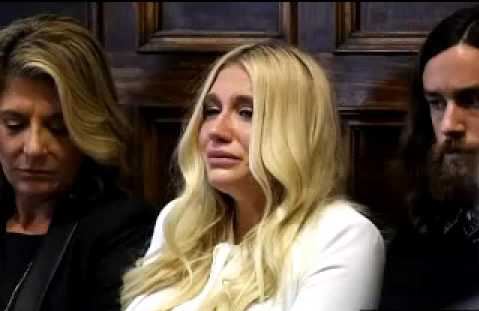 Pop star Kesha recently lost her case to break a recording contract, as a US court refused to release her from a commercial arrangement with Sony Music Entertainment.
Despite allegations of sexual, physical, verbal and emotional abuse by her producer Lukasz "Dr Luke" Gottwald, Kesha has been ordered to remain with Sony for the length of her contract.
Patricia Ryan from The Workplace employment lawyers says the nature of Kesha's commercial contract has made it much harder for the star to part ways with her record producer than if she was engaged as an employee.
Under an employment contract, employees cannot be forced to work, however a court can order damages against them, Ryan told HC Online.
"For example, if I have to give 3 months' notice and I fail to do so, a court will not order me back to work, but can order damages for loss and inconvenience to the employer by me going early," Ryan says.
"I will generally forfeit wages as well for the shortfall in notice - however a court will not force me to keep working," Ryan says.
While a court cannot force an employee to keep working under these circumstances, employers can request that the employee doesn't work elsewhere.
This was seen in the case of Bulldogs Rugby League Club v Williams, when star player Sony Bill was restrained from playing for another club during his contract term with the Bulldogs, after walking out on his club.
In Kesha's case, a court denied an injunction that would have blocked Sony and her producer Dr Luke from seeking damages if she released songs outside her contract and ordered her to stay with Sony for the term of her contract.
"If a singer was employed by a recording company, the company could not make them sing, but could prevent them from recording elsewhere," Ryan says, adding this would be subject to conditions including the contract terms and reasonableness.
Ryan's Top Tips for HR
Have good contracts in place with restraints that are lawful.
Restraints that are too broad or onerous will not be enforced.
At crunch time, review the clause and get advice before proceeding – these cases are expensive and time consuming to run.
Consider alternatives – agree to new lesser restraints which can be enforced.
Similar stories:
Can you legally refuse to hire a criminal?
What's your CEO worried about?
The new workplace bullying laws: what they mean for you
What to do when the talent leaves