Talent retention is only one challenge organisations face in building a resilient workforce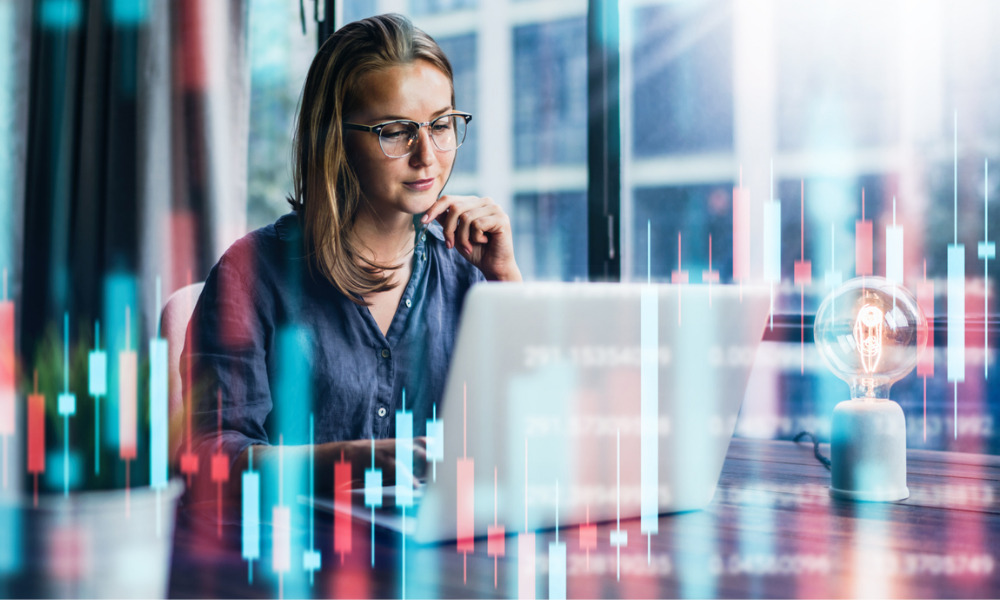 The global workforce is on the move, with many employees emerging from the pandemic with changed purpose and a desire to shake things up. The gradual reopening of economies, recovering job markets, and the intertwining of personal and professional lives over the last two years while working from home are prompting millions of people to seek employment that enables them to achieve their new goals.
In the United States, a phenomenon known as the 'Great Resignation' continues to see millions of employees quit their jobs – 4.43 million opted to move on in September, up from 4.3 million in August – and indications are this trend is spreading worldwide. Globally, voluntary attrition started to steadily climb in April 2021 (increasing from 14% to 15% annual turnover globally) to a high of 17% in July 2021, according to a report by Workday Peakon Employee Voice.
Another recent McKinsey report revealed that forty percent of employees surveyed, based in Australia, were at least somewhat likely to quit within the following three to six months. These findings indicate a larger global phenomenon likely to extend well into 2022, leaving some organisations scrambling to retain their best people.
However, talent retention is only one challenge organisations face in building a resilient, adaptable, engaged, and skilled workforce.
The World Economic Forum has estimated that 42% of jobs will require different skills in the next three years, and over 1 billion workers will need reskilling by 2030. A skills-first and people-first strategy will be vital in helping organisations win the war for talent in the future.
Making sense of the desire to quit
The same Workday Peakon Employee Voice survey reveals over a quarter of employees across different industries globally are showing the same warning signs identified in people who have already quit, indicating many may be harbouring a pent-up desire to leave their jobs.
There are myriad reasons why employees are considering moving on today, but most point to the renewed focus on personal goals and development following their pandemic epiphany. It also stems from a growing realisation among employees about their own limits of working and meeting the demands of a fast-changing world that they believe requires them to run even faster to keep up with the pace of change. This, in turn, sparks the desire to look for companies that genuinely care and are focused on their employees' well-being.
Clearly, in a post-pandemic world, beyond job satisfaction, having a healthy work-life balance supported by empathetic leaders is highly desirable to employees.
With the rise of an always-on work culture that has had wide-reaching implications on the mental and emotional well-being of employees, how business leaders connect with their employees and cultivate a positive organisational culture will be key in getting them to stay.
Understanding changing employee expectations is key to turning the tide
Faced with this alarming phenomenon, how can organisations attract and retain talent in a fast-evolving world of work? Fortunately, there is a window of opportunity for leaders to act now by listening to their employees and understanding what they want.
Today's workplace looks very different from the workplace of two years ago. During this time, companies worldwide have transformed their business operations to become more agile, dynamic, and responsive to changed customer and employee requirements. As we edge tentatively closer to a post-pandemic world, companies need to continue to adapt to evolving trends and expectations.
Against this backdrop, some key themes to emerge from Workday Peakon Employee Voice's latest Employee Expectations Report include a greater emphasis on diversity, equity, and inclusion, health, and well-being, as well as ongoing growth and development.
Moving forward, organisations need to invest in the right tools, talents, and processes to build a stronger, happier, and more resilient workforce, especially as the war for talent intensifies.
With a nuanced understanding of the entire employee experience, coupled with an accurate way of detecting employee attrition signals, organisations can be better positioned to retain their best and brightest talent as they navigate the changing world of work.
Harnessing the power of technology to listen and empower employees
In today's digital era, technology undeniably plays a key role in helping business leaders understand how employee expectations change in real-time as they strive to enhance the overall employee experience. Success today requires organisations to operate at a higher metabolic rate. With a strong technology backbone that enables them to get the most value out of their data, business leaders can make the right decisions faster and enable an HR operating model and organisational culture that elevates human performance. Automation, machine-learning-assisted decisions, and engaging experiences can allow employees to realise their potential while running at a fraction of the pace.
Markedly, the use of annual workplace pulse surveys and purely intuition-based actions are no longer sufficient to capture the full realities of today's workforce. In a fast-paced digital world, having access to real-time data and insights has proven a game-changer in employee empowerment and engagement. With data analytics, companies can harness the full power of data to uncover deeper, actionable truths, enabling a truly agile and resilient organisational culture.
To that end, a culture firmly rooted in technology will be a fundamental element in the high-metabolic, forward-looking organisations of tomorrow. In other words, digital is no longer an optional strategy to thrive in a fast-evolving business landscape; instead, it is an integral part of managing the post-pandemic workforce, allowing organisations to better empower employees so they can flourish in their roles.
While the approaching great resignation may appear daunting, organisations need not respond with alarm or trepidation. Instead, business leaders should take comfort in the fact that when equipped with the right tools and insights that align the company's strategic actions with employee expectations, it is, in fact, possible to look past "The Great Resignation" and start planning for "The Great Regeneration."
by Jo-Anne Ruhl, senior regional director, Workday Australia and New Zealand