Kay Clancy shares her tips on how HR professionals can better help return-to-work mothers transition back into the workplace and prepare for a bright financial future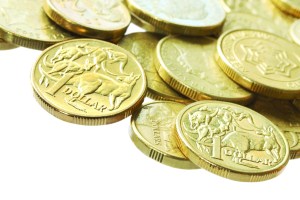 Kay Clancy shares her tips on how HR professionals can better help return-to-work mothers transition back into the workplace and prepare for a bright financial future

As children started heading back to their classroom for the new school term, some stay-at-home mothers might see it as an opportunity to consider returning to work after months – or even years – of hiatus. For those who have been out of employment for some time, the idea of stepping back into the workforce might seem daunting. As a mother of two children, I can understand this feeling.

More and more, I'm seeing HR professionals helping to alleviate some of these concerns of return-to-work-mothers by implementing HR policies that provide options like flexible well-balanced working arrangements.

A well-considered HR policy can play an impactful role in an employee's financial future well beyond the tenure of their employment, and for return-to-work mums, this can be especially advantageous. 2016's Senate Economics References Committee report on the economic security for women in retirement showed that a staggering 90% of women in Australia will have inadequate savings to fund a comfortable lifestyle in their retirement. On average, women accumulate $92,000 less in superannuation savings than men at the point of retirement. The discrepancy in super savings between males and females is largely due to the gender pay gap – men earn more, on average, than women. Another contributing factor is that women are often the primary caregivers for children and other family members. We tend to take time out of paid employment and work fewer hours due to these caring responsibilities. Our incomes are less again, meaning we receive lower levels of employer super contributions than men. Whilst the conversation has started around these broader societal issues, there are a number of things that women can do today that will have an impact on their financial futures.

So, how can HR professionals expand on their HR policies for return-to-work mothers to positively impact their financial futures? Ask if they have moved house or changed their name during the course of their working life. If they have, chances are they could have lost or unclaimed super waiting to be claimed. This is not uncommon – according to the Australian Taxation Office Australians had nearly $15 billion in lost super as at 30 June 2016. Lost super can be tracked down via the website of the employee's chosen fund - most funds today have tools that enables a search to take place, often at no additional cost.

If you know they have had multiple jobs, chances are they could also have multiple super accounts, particularly if they did not advise each employer that they already had a chosen super fund. Generally, the average person only needs one super account. With multiple super accounts, often comes multiple fees and insurance premiums, which can put the balance of the account at greater risk of being diminished. By combining super savings in to one account there is greater chance their money will be working harder for them. It also means they'll only be paying one set of fees and insurance premiums. We recommend employees seek financial advice before making any decisions around combining their super accounts.

Lastly, suggest they check their account as it gives them visibility over other aspects of their membership with the fund so they can make changes that better suit their needs. They can see how their super is invested, their insurance policy, contact details and beneficiary information. Staying connected to their super by taking their chosen fund with them to every job, along with ensuring contact details remain up to date means working mothers have a greater chance at forging a bright financial future.


Kay Clancy is Executive of Corporate Services at Kinetic Super. For more information and tips on how HR professionals can facilitate the transition for returning to work mothers, visit kineticsuper.com.au/returning-to-work.