'The most offered benefit now is training – both internal and external,' says expert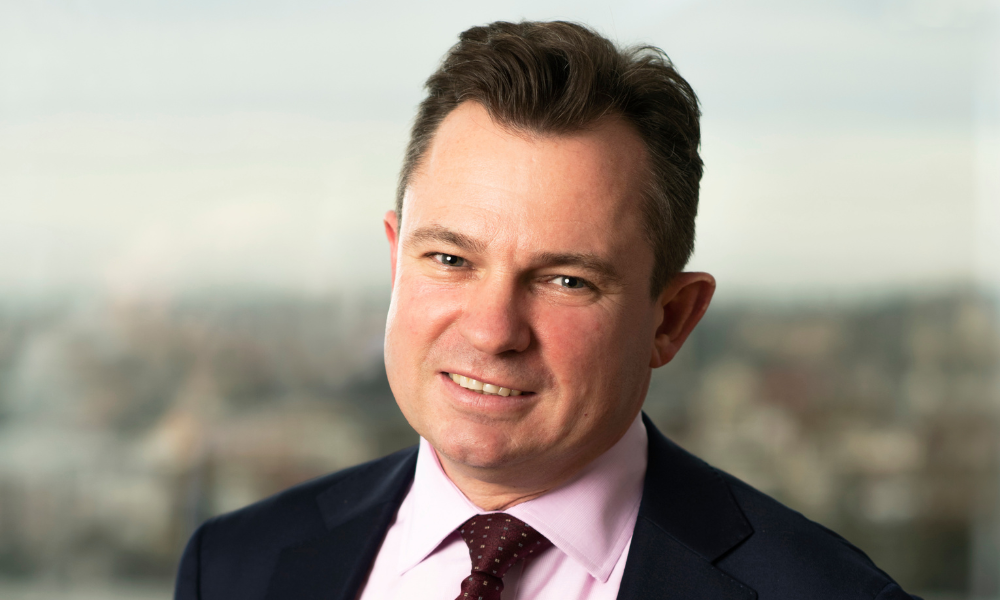 Last year saw the tightest labour market we've seen in over 40 years of recruiting in Australia.
That's according to Tim James, managing director at Hays, who says unemployment rates are still at their lowest levels since the 1970s.
This has created challenges for recruiting new staff – and made retention ever more important.
Having a sense of belonging in the workplace is "critical" for frontline worker wellbeing and retention, according to a separate survey.
Boosting benefits
While a competitive salary remains vital, James says it is just one part of the attraction equation, with 35% of employers revising and improving their benefits to boost attraction, according to the latest Hays Salary Guide, which surveyed 4,425.
"The most offered benefit now is training – both internal and external — which is offered by 81% of those surveyed," he says.
"Ongoing learning and development opportunities are now offered by 57%, followed by mental and physical health and wellbeing programs by just over half, and financial support for professional study, which is now offered by just under half of all employers surveyed."
Employees are increasingly valuing roles that offer over 20 days of paid annual leave, a benefit that only 23 per cent of employers surveyed by Hays offer, says James. The importance placed on additional annual leave is growing rapidly – sought by 55 per cent of surveyed candidates, compared to 30 per cent one year prior.
And hybrid working is now viewed as an expected norm rather than a "benefit," with employees wanting to choose their in-office and remote days.
"A heavy-handed approach can do a lot of damage to your employer brand and retention efforts," James tells HRD.
Australia has the highest percentage of hybrid workers, with 34%, compared to the global average of 29%, including the US, UK, and Canada, according to a separate report.
Finally, ensuring current staff have ongoing opportunities to learn new skills and offering career progression pathways can create a win-win scenario – upskilling staff for the capabilities they need, with James noting employees who moved internally are 76 per cent more likely to stay with their current employer after two years.
Tweaking recruitment tools
Employers are also revamping their employee value proposition (EVP), as today's EVP needs to consider the organisation's purpose, the career growth available, learning and development and the organisation's environmental policy, he says.
Recruitment processes are also shifting due to a shift in expectations, being streamlined to provide a balance between properly evaluating each candidate without making the process too onerous.
"This can be achieved by prioritising interviews, managing candidate expectations, engaging candidates from the start, running a succinct interview process, sharing information between stakeholders and making a timely offer," says James.
Check here for tips on how to get the most out of a panel interview.
Coping with shortages
While making changes to recruitment is one side of the equation, managing workloads with reduced staffing is a key part of retaining staff.
James says 83% of employers indicated skills shortages are impacting the effective operation of their organisation, and the number one impact is increased workloads for existing staff, according to 71% of employers in the Hays survey.
"Any increase in overtime is a dangerous signal that staff are under pressure. Morale, health, wellbeing and stress-related absenteeism can all be affected," he says.
To counter this, James recommends organisations:
leverage tools and software to track working hours, detect overtime patterns and identify predictors of burnout
use employee pulse surveys to measure employee wellbeing
review the team or organisation's resource model and embed agility so you can scale up for seasonal peaks without negatively impacting employee wellbeing and satisfaction
encourage staff to take time off immediately before or after seasonal peaks
use temporary or contract staff to assist with workloads until a permanent employee can be sourced.