Start-ups are seeing some of their big-hitters leave as organisations grow into larger corporate entities. Are you feeling growing pains?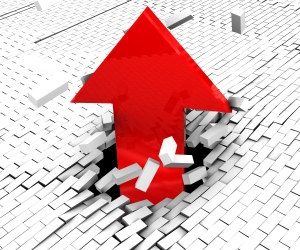 Internet juggernaut Facebook has recently experienced walk-outs of some of their top talent a year on from its IPO, Business Insider reported.
Josh Williams, product manager from Facebook, is on his way out, as is Tim Van Damme, lead designer of Instagram (which was recently acquired by Facebook). Tom Arrix, head of North American sales, is also ending his seven-year run at the company.
Business Insider drew comparisons to the large exit at Tumblr following its Yahoo acquisition, where it lost Mark Coatney, media director and Jacob Bijani, creative director.
Invariably, the culture of a smaller, start-up level organisation and one that has reached a more 'corporate' level is going to be different. Some may not mesh with such a culture (a few of Facebook's ex-pats mentioned possibly heading to other start-ups), and so losing some of your talent as you grow as a business is inevitable.
That doesn't mean there aren't others you can retain.
Joris Luijke, VP of talent at rapidly growing Australian IT firm Atlassian, told HC that one of his key challenges is retaining the culture of a company that has grown from 130 people when he joined four years ago, to the current figure of 700 people globally.
Luijke pointed to Google as a good example of how one company has escalated in size and influence far beyond what the creators ever dreamed was possible yet has always appeared to feel manageable.
"As you skill up, some of the processes may change but you need to stay true to your culture. Google does this well. They're massive now, something like 50,000 people, but what they do well is feel smaller than their actual size – so when they were a 1,000 person company it felt like a 500 person company. At Atlassian we feel small as well, and one thing we do well is we give people enough freedom to explore new ideas, give them the autonomy to do things," he says.
While buy-outs and expansions can result in bigger budgets, changes can also put financial strain on an organisation, meaning employers will need to find other ways to hold on to their top talent before they get headhunted.
It is no secret that employees are seeking greater non-monetary benefits and offering alternatives to pay increases is something all organisations should look into.
Not surprisingly, the two benefits that top the list are leave and flexibility, a new study from Smartsalary found. However, if you are unable to offer either of these, you'll have to fall back on more tangible benefits, but there are other ways to do it than just increasing wages.
Salary packaging and novated leasing are alternatives that organisations should consider, due to the cost neutrality to organisations, as well as the incentive of allowing employees access to vehicles they wouldn't otherwise be able to afford.
The downside of salary packaging comes in the complexities, with 50% of HR managers stating it becomes too difficult to implement and administer, with 43% noting a difficulty in understanding the intricacies of how salary packaging and novated leasing works. Employee disinterest and the expenses associated with implementation are also concerns.
To combat this, 81% of organisations who offer salary packaging and novated leasing will outsource all or some of the administration.
With new FBT cuts, novated leasing may be off the table for some employers. Organisations must investigate what forms of benefits will most influence their talent to stay on board.
Is your organisation experiencing growing pains? How did you win over your employee rockstars who weren't too keen on the changes?