Could Facebook's opt out style of promotion solve bad manager issues in your office?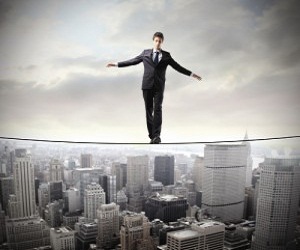 People management isn't everyone's strength, but often moving up in a company requires taking on direct reports. Social media giant Facebook is giving people the chance to try before they buy in management roles.
Every year Facebook loses 10% of managers – a stat they're happy to share. Facebook gives its managers an annual opportunity to step away from having direct reports without losing their seniority.
The company has developed a dual career track approach that allows employees to reach a senior position without managing people, according to Jeff Turner, head of learning and development EMEA.
Turner said the social media giant effectively gives managers a "get out of jail free card".
"We did not want the tension of having to get into people management to progress through the organisation," he said. "Becoming a manager is not a promotion and you don't get a pay rise. You become a manager because you want to try managing people."

The gap between the managers who were doing a good job and those who weren't was huge, and inspired Facebook leaders to introduce a new development strategy for managers.

"Managing isn't easy. Anyone who thinks it is hasn't been doing it right or has been very lucky," he told CIPD conference attendees. "If you work for a great manager you are motivated and engaged but if your manager sucks it is not a good experience. The manager trumps the brand. We can do all the work we do to drive engagement but if an employee works for a bad manager they see the company through that lens."

Rather than introduce competency models, the employer developed a manager philosophy - "set context, create focus, drive impact and cultivate growth" - backed up by its model for manager effectiveness.

This focuses on clear expectations (including check ins and dual career tracks), development (such as mentoring and cohort-driven learning) and accountability (including upward feedback and regular performance calibrations). At the time managers were also given the opportunity to opt out of management and more than 150 chose to do so.

"We believe everyone in Facebook deserves a great manager," said Turner.