'Consider options for those that don't drink, like juices or mocktails'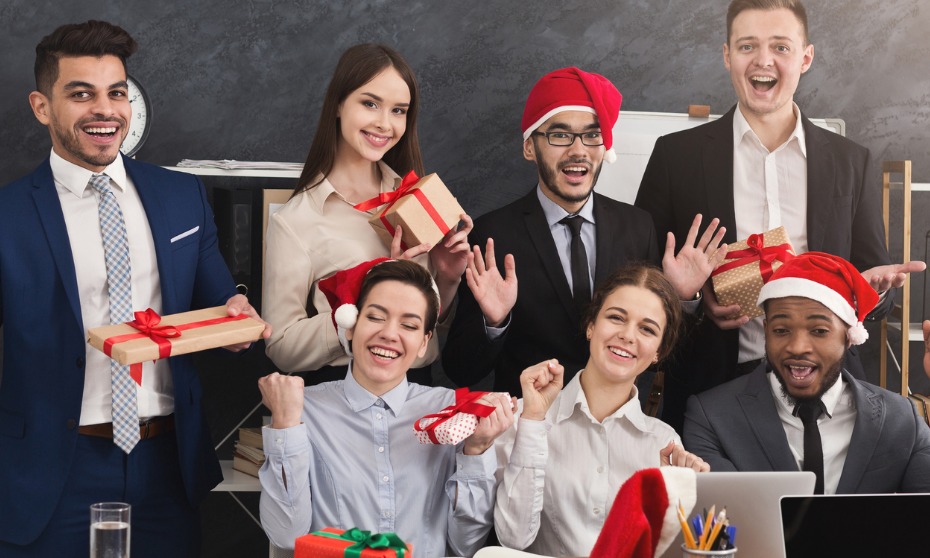 Social gatherings can cause a lot of anxiety for people that aren't naturally sociable, according to Alex Hattingh, Chief People Officer at Employment Hero.
In a workplace full of different personalities, it can be a good idea to think outside of the box for a get-together.
For Hattingh, a team-building activity like an Escape Room or cooking class can be a bonding experience that allows for conversation to flow naturally.
It's human nature to be drawn to the people we already have a close connection with, but finding a common experience for everyone to enjoy can open up social networks to be more inclusive of those your team might not know so well.
The following are Hattingh's five tips to get the most out of your Christmas party.
Use your budget wisely
Set yourself a budget - then stick to it. At the end of the day, a Christmas party should be a celebration of your team and their success, so don't focus too much on the frills and expense of creating an extravagant experience.
With that in mind, make sure you spend your budget wisely by planning expenses ahead of time. There's no point hiring a beautiful venue that obliterates the budget if there's no money left for food and drinks.
People will remember having fun more than they will fancy canapes - so if indulgence is not financially viable, save yourself the stress and focus on something cheerful but more cost effective.
Provide different food and drink options, and lots of them
The typical end of year work party can be heavily booze-focused. While it can be fun to enjoy a drink with colleagues, it's important to cater to all preferences.
Consider options for those that don't drink, like juices or mocktails. Be just as thoughtful about food - choices like gluten free, vegan, Halal or Kosher should be provided, so everyone is well fed, especially if consuming alcohol.
If you're unsure - send around a survey before the event to specify unique dietary needs and make sure there's enough of everything to go around! There's nothing worse than being hungry at a social event.
Think hard about logistics
Where and when are two major considerations of any social gathering. It's a nice idea to float a few dates around the office and pick the one that suits most, otherwise a general rule of thumb is to plan your event for a Thursday or Friday evening to ensure your team doesn't get burnt out from a late night early in the week.
Think about location and convenience - for example, if your desired venue is far away, organise transport to and from a central location to make sure everyone can get to the event and home safely, especially when drinks are involved. In larger teams, pair up employees and ask that everyone send their 'buddy' a short message to let them know when they arrive home.
Accept rejection
As much as you may try to convince them otherwise, some employees might not want to attend an end of year party simply because they're not interested.
If it seems appropriate, create a space of honesty and trust by asking why - this could potentially reveal a non-inclusive workplace behaviour you were unaware of and can strive to change.
Otherwise, graciously accept they won't be attending and move on - it can make people feel uncomfortable if they're constantly having to provide false excuses.
Don't be afraid to be a little sentimental
The Christmas party can be an opportunity to let loose - but don't shy away from thanking your team for their hard work and celebrating wins from the year.
Speeches that are short, sharp and gracious from key leaders and people in your team can be a lovely send off, and boost morale leading into the new year.
Acknowledge those that have performed exceptionally well, but make sure they're comfortable with receiving public praise before you shine the spotlight on them. If you have the time and resources, a personalised card can be a nice touch to wish everyone a happy holiday.