The firm has introduced programs to help employees with children who struggle to balance work and family responsibilities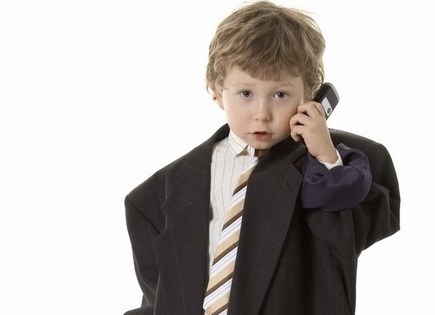 With school holidays upon us,
Insurance Australia Group
is going the extra mile for its staff by offering a range of childcare programs across its offices during this time.
"Our ambition is for a diverse and inclusive culture," said Gillian Folkes, group general manager, people and culture. "To achieve this, we know we need to engage with our people holistically, embracing people's lives in and outside of work, and remove barriers to workforce participation for all our employees."
Hence, the kids@iag program was set up. As well as helping staff juggle the logistics of locating and organising affordable childcare during the school holidays, it also normalises the caring responsibilities of staff in the workplace – an important goal as IAG seeks to promote equity and inclusion across the organisation, Folkes said.
The program itself is available to children of all IAG employees, she told
HC
, including blended families and children from both formal and informal guardianship scenarios.
To bring this initiative to life, Folkes said IAG had engaged Guardian ELC to run onsite subsidised school holiday programs at the firm's larger Australian offices.
"Kids come into work with their parents, are cared for onsite together by Guardian staff, and enjoy a range of fun activities including excursions to the movies, zoo and museums, and onsite activities such as science experiments, dance, and video making."
Parents can visit their children during the day when they are free and have lunch together, Folkes said. The program is flexible enough that children can attend on every day it is held or on just a few to fit in with the parent's needs.
The program itself started with a pilot in the Melbourne office in April 2014.
"Feedback from the pilot was overwhelmingly positive, and we are thrilled that we've been able to expand this nationally, with programs now running in six locations.
"The programs regularly book out as soon as spaces are limited by the physical space we have available to ensure the enjoyment and safety of the children."
Parents, children and the wider employee population have also offered regular feedback, Folkes said. For employees with kids, the program reduces stress and financial pressure around organising school holiday care.
Staff can also relax knowing their children are enjoying themselves nearby while also being taken care of by experts, she added.
"With four weeks of annual leave a year per working parent, and 12 weeks of school holidays, parents have told us that the program gives them options to manage that shortfall instead of having to choose to take unpaid leave, pay for external programs, or rely on friends and family."
Through regular feedback, IAG hopes to continually improve this program in the future, Folkes said.
"Our employees tell us that the program is working well for them for the school holidays, and that they'd also love to have options to support them with childcare for younger children, which is something we will look to explore further in the future."
Related stories:
Reducing re-entry anxiety: how HR can help new parents
'Maternity harassment' an ongoing injustice
Childcare subsidies proposal: Are your employees at risk?