Failing to take a 'broad view' on reasonable adjustments can result in discrimination claims and costly court hearings, legal experts say.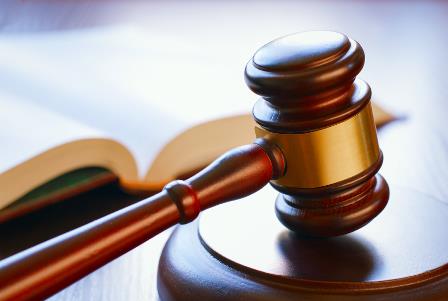 Employers need to take a broad view when making 'reasonable adjustments' to accommodate injured or disabled employees to avoid discrimination claims.
Under equal opportunity legislation, employers are required to make reasonable adjustments for employees with a disability so they can continue to perform the genuine and reasonable requirements of their position, says legal expert Kerryn Tredwell.
In a recent decision, the Victoria Civil and Administrative Tribunal (VCAT) emphasised the importance of employers to take broad view about the reasonable adjustments that can be made to enable an employee with a disability to perform their role, says Tredwell, Partner at Hall & Wilcox.
"In particular, when determining the reasonable adjustments that can be made to an employee's position, employers must consider whether the employee would be able to perform an adjusted position in other departments," Tredwell says.

In the recent case of Butterworth v Independence Australia Services, the applicant who worked in a call centre suffered neck and shoulder injuries due to alleged overuse of the telephone and lodged a workers' compensation claim, which was accepted.

Despite continuing her work for an extended period on modified duties, her employer eventually decided no reasonable adjustments could be made and fired her, as it was uncertain whether she would be able to perform the requirements of her role at the same level as before her injury.

The applicant claimed she had been discriminated against on grounds of disability.

Tredwell says the Tribunal found the employer had failed to make reasonable adjustments and had not taken a broad view of what could possible constitute a 'reasonable adjustment'.

"The employer had focused too narrowly on reasonable adjustments that could be made to the Applicant's pre-injury CSO (customer service officer) position in the call centre," Tredwell says.

"The employer failed to consider whether the Applicant could perform an adjusted CSO role in another department serviced by CSOs (and in which she had worked in the past) which involved less telephone use," she says.
The Tribunal held that:
deciding what, if any, reasonable adjustments can be made requires an analysis of the requirements of the employment as a whole, and that analysis should not be too narrow; and

here, the role of CSO did not necessarily require answering phones full-time in the call centre. Not all CSOs worked in the call centre. Looking at the position as a whole, there were other areas in which the Applicant could work as a CSO with less telephone time.
The Tribunal noted that when considering whether adjustments are reasonable, an employer is entitled to consider the impact on efficiency and productivity, and customer service.

"Employers are not required to create a new job for a disabled employee, but they may be required to move staff around within a position to allow the disabled employee to undertake a high proportion of other tasks," Tredwell says.

The employer was ordered to pay damages of $3,325 for economic loss and $10,000 for hurt and distress. However, Tredwell says it is likely that both parties' legal costs far exceed the amounts awarded and should serve as a timely reminder for employers to consider settling disputes early.


Similar stories:
Guilty: Firm discriminated against employee with mental disability
Starbucks loses dyslexic discrimination case
Rural and regional workers need more support
Lawyer cites 'adverse action' concerns