Last month, Apple announced a global D&I training initiative after an incident of racism in one of its stores. HC chats to an L&D expert about how he encourages and teaches inclusive thinking.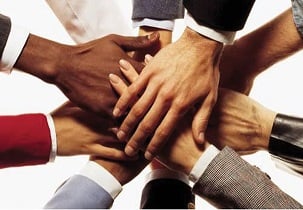 Last month, tech giant Apple was embroiled in controversy after a video emerged online of black teenagers being ejected from one of the company's Melbourne stores for fear that they "might steal something".
After one of the students shared footage of the incident – ironically captured on an iPhone – on social media, the video went viral and came to the attention of news outlets around the globe.
As criticism mounted, Apple CEO Tim Cook addressed the issue in an internal memo sent to all staff, announcing that all leadership teams would undergo mandatory diversity and inclusion (D&I) training.
According to
James Law
, HR director at
Envato
, it is better to approach diversity and inclusion training as a cultural or values realignment than as compliance-based training.
"I think it's great that Apple responded to this incident with education and awareness for their staff," Law told
HC
.
"Because the company has a broad public appeal, the message will be communicated to a massive audience around the world."
Envato's aim when it comes to D&I is to ensure all employees truly understand its value; this is achieved through multiple initiatives and training opportunities.
"At Envato we have started to expose people to unconscious bias education and inclusiveness training, while ensuring that our workforce deeply understands why diversity and inclusion makes the company and environment better," Law said
.
"We recently added a Diversity and Inclusiveness component to our values, which shows staff just how important we think it is."
He added that Envato's recent bias and inclusiveness training – which was run by Pride in Diversity – "really opened our eyes".
"The training has changed the way our people talk about these topics, and brought about an acceptance and realisation that we all have unconscious biases," he explained.
"We learned that the important thing is to be actively aware that these biases exist, and endeavour not to make decisions which are influenced by them."
Meanwhile, the Pride in Diversity training helped Envato employees to understand the importance of ensuring that specific words and actions are included in the workplace to help people who are LGBTI feel included.
'Home grown' diversity
Law also explained that Envato has two initiatives that were "grown from within".
"People from our teams decided to start a Gender Diversity in Tech group called the League of Extraordinary Inclusiveness," he said.
"Alongside this, we had other team members establish an LGBTI group called Out Envato.
"We are so proud of them and what they are doing, which includes the first ever – as far as we are aware – LGBTI and Allies Tech Meet up to engage and network with peers, hear from relevant speakers and learn more about the issues affecting the community.
"Out Envato will be this year's RubyConf sponsor, to ensure our message hits the mainstream developer community."
In terms of gender diversity, Envato's senior developer, Shevaun Coker, launched the 'Code Like a Girl' initiative in Melbourne, while another developer was assisted by the company in setting up 'Rails Girls', a group whose purpose is to close the gender gap in Vietnam's tech sector.
In addition to this, Envato runs internal unconscious bias and diversity training, and offers employees "industry leading" maternity and paternity paid leave.
"We revamped our hiring process to be cooler for women – ditching terms like 'ninja', making sure women meet other females they'll be working with during interviews, and ceasing use of the term 'cultural fit', which we see as a way of saying 'you're different'," said Law.