HC talks to Westpac and Australia Post about the different HR policies in place for the older generation of workforce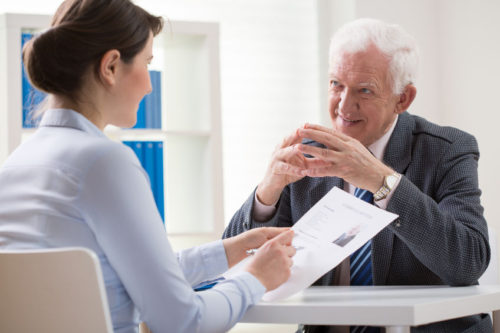 With Australia's presently aging workforce, HR departments have to step up and bring in policies that take care of employees in their golden years.
HC
chatted to
Westpac
and
Australia Post
to see what these organisations were doing for their older staff.
Grandparental perks
"Westpac has a range of policies in place to support older workers including grandparental leave where grandparents can take up to 52 weeks unpaid leave to be the child's primary caregiver up to their second birthday," said Ainslie Van Onselen, director of women's markets, inclusion and diversity, & Australian financial services.
"We also support our older employees while they transition to retirement with flexible working arrangements in their existing role or a new role, as well as three days of paid leave during their transition time to pursue activities related to their retirement."
These policies have been positively received by the Westpac workforce, she said, with 83% of staff supporting flexible working.
Seventy-four per cent of staff work flexibly and 90% will require flexibility in the next three years, she added.
"Our people aged 50 plus are a vital part of our workforce, and hold a significant amount of skills, company knowledge and experience. With more than 20% of our people in this group, we want to ensure we support those who are planning their next career move and those who wish to transition to retirement."
Transitions to retirement
In 2014, Australia Post launched an internal careers program, Post People 1st, which helps staff identify career goals including planning for retirement, a company spokesperson told
HC
.
"Post People 1st offers its employees flexibility in the way they seek out career support information. Australia Post's focus is on supporting its people with good information to enable informed career choices."
Policies specifically aimed at older workers include a Transition to Retirement where employees over 53 can request a change in working conditions, the spokesperson said. This can include changes such as:
A reduction in hours, change of days, or switch to a part-time role
Accessing annual or long service leave to maintain salary with reduced hours
These benefits are available to those with five or more years of service at Australia Post who are planning to retire within two years, he said.
The organisation also allows other flexible working arrangements for all staff, including older workers, such as job share and purchased leave (for an extra four weeks of unpaid leave per year).
Related stories:
How to plan for the Baby Boomer brain drain
HR is "off target" when managing mature workers
Is intergenerational conflict damaging your workforce?