HRD talks to TechnologyOne's group director, people & culture, Jane Coe, about how to maximise recruitment success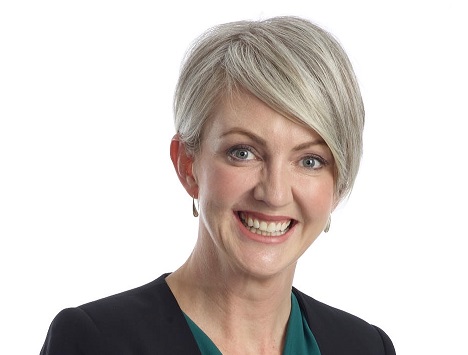 TechnologyOne's recruitment efforts focus on quality above quantity, irrespective of the time-to-fill, according to the company's group director, people & culture, Jane Coe.
"With a constant focus on building and developing a cohesive and collaborative workforce for the long-term, our dedicated, in-house TechnologyOne recruitment team works alongside business leaders to proactively address strategic workforce capacity and capability requirements," Coe tells HRD.
"With almost all hires filled as permanent positions, we utilise software developed on a customer relationship management model, extending parameters well beyond a linear applicant tracking system."
Coe adds that the company invests in a recruitment program that recognises the importance of relationships when hiring for the future; where recruiting for fit, culture and behaviour is equally, if not more, important than technical competence.
TechnologyOne also leverages social media environments such as LinkedIn to promote opportunities, market the employee value proposition and engage passive candidates.
Moreover, the company invests in graduate recruitment activities, engages at careers fairs across Australia, supports local higher education programs, leverages graduate online portals and promotes face-to-face networking opportunities.
An intern program accredited by Interns Australia, a not-for–profit organisation, is dedicated to providing career guidance and advice to interns across the nation.
This year, TechnologyOne received more than 15,000 recruitment applications, processed 33 promotions and facilitated 20 international secondments, many of which were employee-initiated.
What have been the results of these initiatives?
TechnologyOne has an average length of service exceeding 5.6 years and an employee attrition rate of just 12%.
In a 2016 focus group, 78% of employees reported being excited to be a part of TechnologyOne's future and 72% were prepared to tell other people great things about working at the company.
"At TechnologyOne, we recognise that great cultures are not built on free breakfasts and Friday drinks," says Coe.
"Providing great benefits, services and amenities for our people to make the proverbial nine to five more enjoyable is never a bad thing.
"But more importantly, we offer incentives for our people to stay with us: opportunity to develop their careers, training to boost their skills and recognition for high performance."
Coe adds that the TechnologyOne Service Recognition Program acknowledges long-serving team members at five year intervals.
"We recognise individuals on the day of their milestone with a team event such as lunch, morning tea or at the Friday social hour," she says.
"Each year we hold an annual celebration event in each region to publicly recognise long-serving team members and present them with a gift."