The hidden preferences and beliefs of your hiring managers could be impeding your recruitment efforts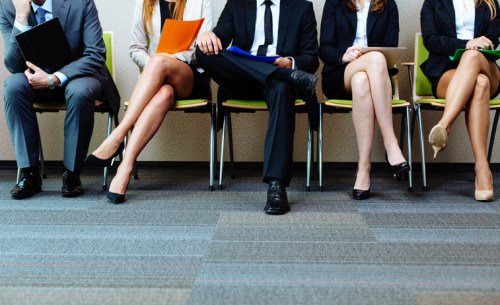 There are plenty of employers in Australia which are implementing a range of interesting measures to address unconscious bias, according to Paul D'Arcy, Indeed's SVP of marketing.
"We see organisations that for many roles are introducing interviewless hiring, resumeless hiring (in particular for entry level jobs), and increasingly using assessments to engage peoples skills in a more comprehensive way," D'Arcy told
HRD
.
"At Indeed, globally we have dropped the requirement for a college degree for sales and client services.
"We required that previously for 100% of hires and that's no longer a requirement."
The decision was based on Indeed's research which showed that having a college degree wasn't correlated with success in those roles.
"It was something in our organisation that was leading us to exclude talent that could be transformational," said D'Arcy.
"So we are doing things at Indeed and see many of our clients in Australia taking action to aggressively solve this problem.
"The result of that is a better world for jobseekers and having employers find a broader pool of talent to fill their most critical roles."
D'Arcy 's comments come as Indeed launches a
new ad campaign
titled Search for Greatness which emphasises that employers should judge candidates first and foremost on the skills they have to offer.
HRD
recently reported that the National Australia Bank is forgoing CVs and face-to-face interviews for thousands of entry-level jobs.
Twelve months ago, NAB piloted online cognitive assessments and video interviews for candidates for entry-level roles across many parts of the business.
This approach has since been adopted more broadly for some 2,500 entry-level roles a year.
"This online recruitment model is just one of the things we are doing to recruit the right people into NAB, to ensure we have a great workplace and deliver great outcomes for customers," said NAB Chief People Officer Lorraine Murphy.
"The model helps us to identify and hire great people in a fairer, more effective way and reduce the risk of unconscious bias – things like your name, what school you went to are irrelevant."
The major bank also argues that the initiative has lowered turnover rates and reduced the influence of prestigious universities or schools.
So what are the consequences for employers who don't tackle unconscious bias?
If you have biases which are impacting recruitment decisions you are likely not choosing the best person for the job.
"Then you wind up missing out on people who could be transformational for your organisation," said D'Arcy.
The other thing is that there is potentially less diversity in the workforce.
"You wind up hiring people who are like the ones who are already in your organisation," he added.
"Both of those things decrease the pool of talent that is available for organisations and impacts your ability to compete with talent.
"The strongest organisations are often defined by the quality of the talent and their ability to attract top talent to their teams."
Related stories:
These employers give both parents equal baby leave
Five signs that a candidate is lying
How to hire smarter for your business