When an employee comes knocking on the door with an emotional issue to discuss, many in HR are only too happy to talk through the issue. However, when the issue is too personal or the problem too complex, HR must feel confident to draw the line.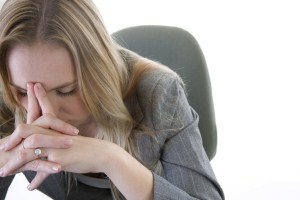 A key aspect of human resource management is managing the 'human' side of the employee-employer relationship. While it is common for emotional difficulties to impact an employee's performance and therefore develop into an issue for HR, organisations must also have systems in place to ensure employee privacy is upheld.
When situations arise when an employee is emotional or upset, there is a two-pronged approach for HR to take, Rachel Clements, director at the Centre for Corporate Health said.
HR is not expected to provide counselling or specialist support. HR's role is, first of all, to think about how to provide an initial response to situations as they arise. When faced with an emotional employee, Clements said HR should be looking at two key responses:
1. Identify the cause
It's important to identify if the cause of the distress is work related or personal. In order to do this, HR should:

Talk to the employee privately

Make the employee feel comfortable, attempt to build a rapport and level of trust

Allow the employee to talk and ask open ended questions. It's important to move past the symptoms eg, Employee: 'I'm struggling with work' - to get to the actual cause of the distress, HR: "What is the reason behind that?"

Adopt a listening perspective and gather information

HR doesn't need to have all the answers for this discussion; you are simply listening to seek to understand the issues
2. Develop a management plan
If Personal:

Set clear boundaries. 'It sounds like you're going through a hard time. I may not be the most appropriate person to discuss this with. Let's look at who may be able to support you with this'

Have on hand the details of your Employee Assistance programme (EAP), occupational health or any other in-house support

Suggest finding an appropriate referral: GP, psychologist or other treating practitioner. If the employee is unable to follow up the referral themselves, HR may do this (with the employee's permission) on their behalf

Follow up to see how the appointment went without probing the content. If the employee is not satisfied with the help they received, assist them with another referral
If Work Related: