A new campaign highlights the importance of judging candidates first and foremost on the their skills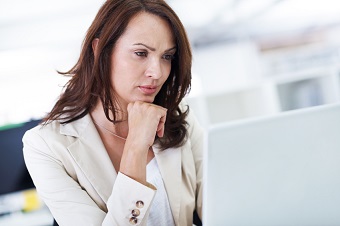 A wide range of people have their faces obscured by a CV. They are revealed to be young, old, women, men, Caucasian, non-Caucasian, urban, and rural.
A voiceover poses a variety of questions, including 'Can you see my skin, my age, my beliefs?'; 'Does where I am from change how you see me?' and 'When you get to my experience will you see how qualified I am?'
The clip finishes with the powerful message: 'Don't imagine what I might be, see what I can do'
This is the
new ad campaign
from Indeed titled Search for Greatness which drives home the message that employers should judge candidates first and foremost on the skills they have to offer – not on their age, gender, race or where they live.
Its purpose is to urge employers to acknowledge an issue that can hold back talented jobseekers and cause recruiters to miss strong candidates.
Paul D'Arcy
, Indeed's SVP of Marketing, said that the ad all comes back to the company's mission to help people get jobs and Indeed's focus on "democratising opportunity".
"We find that one of the biggest obstacles that people looking for jobs find is a sense that other people see them as stereotypes," he told
HRD
.
"Maybe it is the place that they worked, or the college or school they went to/didn't go to, and certainly physical attributes as well.
"People have a desire to be seen for the impact that they can have. So we take that perspective of advocacy and raise the issue of unconscious bias."
D'Arcy added that it seems natural to shed light on some of the issues that jobseekers raise the most as what frustrates them in the process of looking for a job.
"Unfortunately, hiring is an imperfect process, and bias and stereotypes can make great candidates feel invisible," he said.
"We wanted to share something that would resonate with jobseekers, and showcase the idea that everyone deserves to be evaluated based on their skills and experience."
Related stories:
Australia Post is now paying men and women equally
Five signs that a candidate is lying
How to hire smarter for your business