There are no excuses for failing to support your team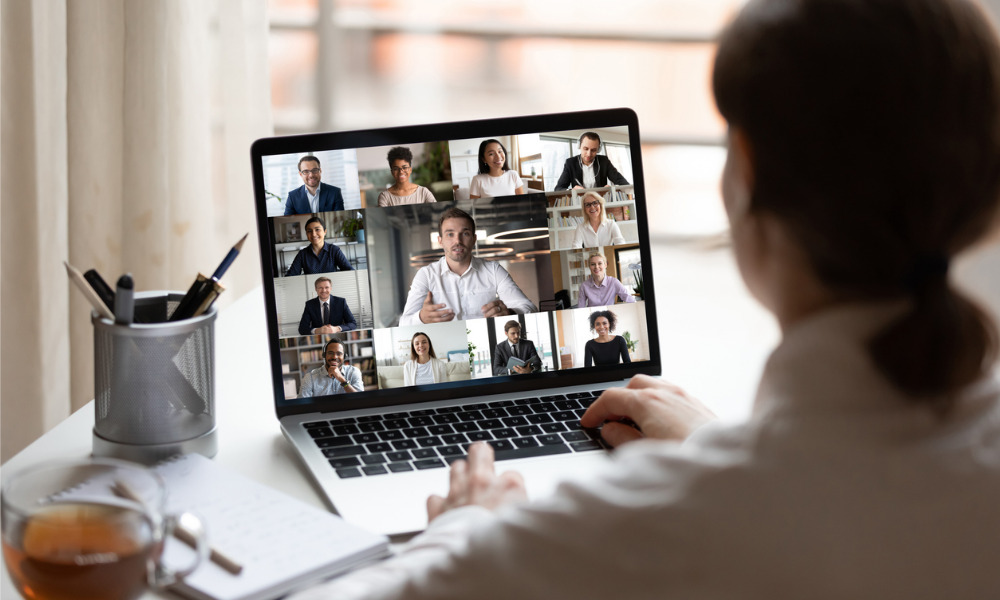 by Dipra Ray / Springday
Talent movement is high and businesses are facing increasing pressure to keep employees happy, writes Dipra Ray, CEO of Springday
Since the COVID-19 pandemic escalated last year, corporate wellness has gone from being a buzzword to a key priority for individuals and businesses. The stresses of lockdowns and the ongoing uncertainty the virus has created for daily life is testing all Australians and has put mental and physical wellness much higher on the corporate agenda. With businesses now well and truly adapted to remote working more than 12 months on from the first lockdown, there are no excuses for not providing adequate wellbeing support to employees.
Talent movement is high, and when combined with rising skills shortages, businesses are facing increasing pressure to keep employees happy if they are to retain them throughout the ups and downs of 2021 that are yet to come. Research shows healthy employees are more likely to stay with a company so it is critical that wellbeing initiatives are not overlooked by HR leaders at this time.
Read more: Can employees claim 'burnout' compensation?
According to research by Qualtrics on 2020 employee experience trends, Australia has one of the highest levels of employee attrition globally. Almost a quarter of the workforce has the intention to leave in less than a year and 40% of workers intend to leave their current jobs within the next two years. However, a study by Towers Watson and the National Business Group on Health has shown that organisations with highly effective wellbeing programs report significantly lower voluntary attrition. Those who are more proactive with engagement programs for employees will see improved results in wellbeing through challenging times.
Leading Australian businesses are working to provide digital wellbeing ecosystems called hubs. As part of these hubs, we have several initiatives that can be tailored to an organisation's business needs. Programs we implemented to support users during lockdown last year included: movement challenges to get people to stay active and connected with their teams while in isolation; a special campaign on social connections and relationships called 'Better Together' to nurture work relationships, even when working remotely; and a campaign on mental health called '7 secrets to a healthy mind' to deal with the stress and anxiety during this time.
Across a data pool of more than 20,000 employees, we saw engagement with these types of programs nearly triple since the beginning of 2021. Based on this data, we know that initiatives that are competition-based, action oriented and results driven are likely to resonate more with employees and drive actual behavioural or lifestyle change. While there is no one-size-fits-all approach when it comes to managing employee wellbeing, there are some tried and tested approaches that are likely to be more effective. These include team-based movement challenges, lifestyle habit programs and online masterclasses.
Read more: Inside the new reality of recruitment and retention
Team-based movement challenges
Movement challenges help to boost engagement as they have a clear mission, foster a closer team spirit through friendly competition and are time specific. Firmwide movement challenges are a good way to recruit new employees to your wellbeing initiatives and can also be a good tool to reconnect with existing users. Through these programs we saw activation increase by 10% to 12% in team-based movement challenges, making it one of the most effective engagement boosters. We did a month-long movement challenge for users that reported reduced stress, better sleep, higher productivity and commitment to health during the challenge.
Lifestyle programs
Another great approach is to provide programs that help kick-start or maintain a healthy habit or lifestyle change. Providing programs that are time bound, preferably lasting 7 to 15 days are an action-oriented way of building new micro habits, which have proved to be an effective way to change behaviour. Through a combination of offering motivation, ability and prompting, digital programs help to increase engagement with this content. While traditionally, programs have been effective for physical wellbeing by focusing on exercise routines or training, we've found nearly 55% of our enrolments are in programs relating to emotional wellbeing around developing healthy minds and reducing stress.
Online masterclasses
Online masterclasses help increase engagement as they require low time commitment, have a social component of learning with others and offer the flexibility to do it from the comfort of home. The online webinar format is both convenient and interactive and a great tool for driving engagement with broader wellbeing topics. These classes should be no longer than one hour and offer interaction through group polls and discussions.
While there is no guaranteed approach to ensuring employees are happy and healthy, businesses who are proactive with digital wellbeing initiatives and regularly check in with employees for feedback are making a statement that they care about their employees – that their wellbeing matters. These programs can play a huge role in making employees feel like they belong, teach managers to provide better support to their teams, and help employees structure their days and create boundaries while working from personal spaces. Digital wellbeing is here to stay and businesses that embrace it will be better positioned to keep their teams engaged throughout challenging times and set themselves up for the best chance at retention.