HR departments are being urged to strengthen their approach to workplace sexual harassment, with awards and damages on the rise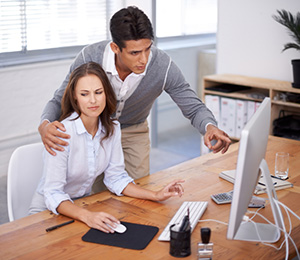 Laws prohibiting sexual harassment in the workplace have been around for decades, yet what has changed in recent years has been the approach the courts are taking, according Renae Harding, Partner at Jackson McDonald.
In the past, it was as if there was an invisible glass ceiling in the courts in terms of the amounts of damages that were being awarded for breaches of sexual harassment provisions within the anti-discrimination legislation, Harding told
HRD
.
"There was a real disconnect between awards and damages that were being awarded in the context of personal injury cases versus the damages that were being awarded in sexual harassment cases," she said.
However, since circa 2014 there has been a real shift in the approach that the courts have been taking in cases of sexual harassment.
Harding said the courts increasingly seem to be aligning with society's understanding about the real loss of enjoyment of life, the social impact and the personal cost that being subject to serious behaviour like sexual harassment can have on an individual.
"So rather than just focusing on lost income they have been awarding damages for loss of enjoyment of life and understanding the emotional and stressful toll that being subject to this behaviour can take," she said.
Harding said it must be a priority for employers to provide harmonious workplaces where everyone can feel safe at work and go home unharmed at the end of the day.
"You want to be an employer of choice which means providing a safe workplace free of workplace discrimination and sexual harassment," she said.
"You are looking at far more significant awards and damages if you get this wrong potentially on top of workers compensation claims.
"So I think that the trend towards businesses starting to really take notice and the need to implement policies, train people, make them aware of their obligations is starting to really ramp up."
Harding also told HRD that it's difficult to give specific advice relating to sexual harassment complaints because there are particular facts applying to each situation.
Her first and foremost recommendation is for HR professionals to take the complaint or the allegation seriously and fairly.
This means that they are not assuming guilt on behalf of the alleged wrongdoer, and they are not brushing away the complainant thinking it's nonsense or that there is no basis to it.
Jackson McDonald have been working with Skillsoft to create a range of different training programs that assist HR professionals in creating a culture where employees understand what is acceptable and what is not acceptable in the workplace.
There are a range of these courses relating to equal opportunity, discrimination, harassment and bullying in the workplace, said Harding.
"One is aimed at the employee level to set out what the law in this area says about employees, what they are entitled to do, what they are not entitled to do and the consequences for their employer."
Harding added that there is another course aimed at supervisors and managers, who are often the ones that need to crack down on any inappropriate behaviour that they might see happening in the workplace.
Renae Harding is speaking at the upcoming HRD Employment Law Masterclass being held in November 2017.

For more employment law insights register today for the HRD Employment Law Masterclass. Find out more at http://law.hrdmag.com
Related stories:
Disciplining an employee for 'out of hours' conduct – what you need to know
Worker "humiliated" by photo on innuendo-filled poster
Is sexual harassment making your workers depressed?
This story originally ran on October 25, 2017