'I do think it's important that people get back to the office at some point' says expert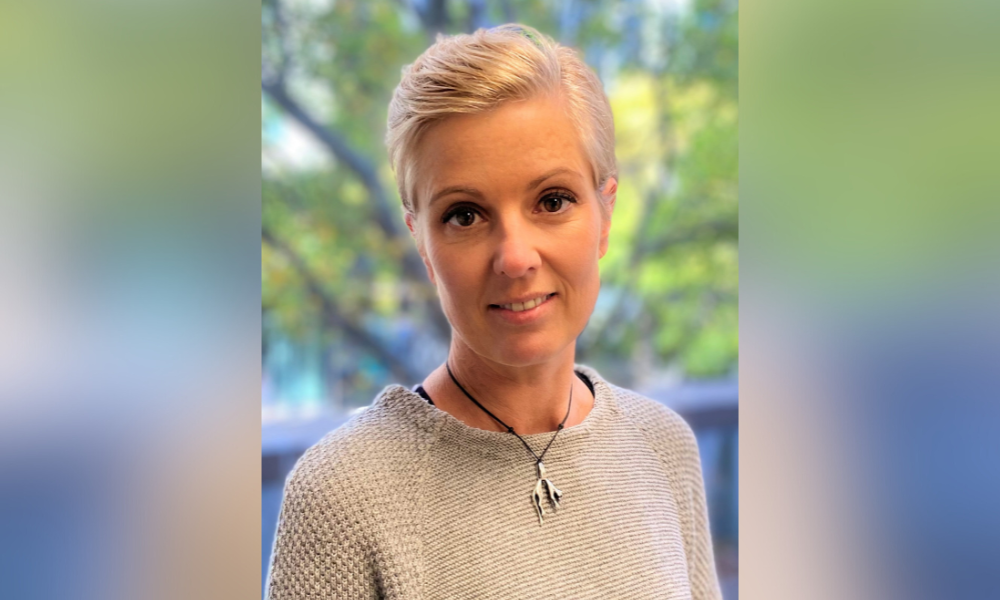 With a new report finding that 90% of organisations are expecting to have return-to-office (RTO) policies by the end of 2024, one expert urges employers to be cautious about the way these are implemented.
There is a risk, says Rachel Morrison, associate professor at AUT, that too rigid an approach could not only be off-putting to future talent, but even lead to higher attrition rates if handled inappropriately.
"I do think it's important that people go back to the office at some point," says Morrison, who specialises in organisational behaviour and workplace psychology.
"There are loads of really good reasons for people to share space and time to work together." However, she adds: "I think [RTO mandates] could affect recruitment. When people engaged in 'the great resignation' and did 'quiet quitting', that was a pretty clear indicator that workers are no longer going to choose to put work ahead of everything else in their lives."
Findings from ResumeBuilder.com revealed that 51% of organisations are already requiring some or all employees to work in person, while another 39% plan on implementing this by the end of 2024.
Does an organisation truly benefit from an RTO policy?
According to Morrison, the main consideration before enforcing any mandates is whether or not the work and the organisation truly does benefit from people working together.
"There'll be some where it just isn't essential and that's where arbitrarily saying 'I want everyone in the office 40 hours a week' gets a bit risky," she says.
"Any position where you are working alone on a project without any need to collaborate and you get told to commute an hour to come and do that in an office where you're being distracted might create resentment."
However, there are some professions where it's important for people to learn on the job from others, she says, and where office time is clearly beneficial. Professionals such as accountants, lawyers and architects are among those that fit this description. "To become skilled in these roles involves learning on the job by working with senior people. Those types of jobs genuinely suffered during Covid, when people weren't sharing space and time.
"What people found was that junior staff logged fewer hours, and senior partners logged so many more because that ease of delegating was removed."
Sustainable solutions of hybrid work
The obvious way forward is hybrid work, but it's not a one-size-fits-all situation and is more sustainable she says when people have an assigned day or two of working from home. That way colleagues know where people will be and there are advantages of working collaboratively and being visible. For younger and ambitious people in a professional setting, to interact with senior colleagues in this way is valuable beyond measure, she says. For some that social element of work is almost impossible to replicate in a virtual environment. "The value of collegial relationships - particularly in a country like New Zealand which is so small - can be invaluable for a professional career."
Even for professions where it's not essential for people work in the office, there are many other benefits to getting everyone back together some of the time, she says. Organisations without any opportunity for personal interaction can "lack culture and loyalty and commitment from employees" as opposed to workspaces where people genuinely spend time together.
Where perks such as lunches, subsidised travel or even raises are considered by some organisations to entice workers back to the office, options for those who've never had the privilege of hybrid and flexible work could be offering compressed work weeks, she says.
Considerations for RTO policies
Good communication is essential throughout any process of mandating, she emphasises.
"I'd say employers definitely should be consulting but the questions need to be quite carefully worded.
"For example, asking 'what benefits do you get from collaboration? How much of your work can be done independently?' will be really useful. In contrast, simply asking 'do you want to work from home' is not helpful.
"If you ask that question, and you get a response from your workers, and then ignore it, you're going to get resentment."
From a leadership and management perspective she also cautions care with mandating RTOs due to potential difficulties in enforcement.
"Now that people have had the experience of hybrid work, it would be incredibly difficult to take that away entirely from those who feel their job could be done well enough without it. When people understand the benefits of a situation though they're more likely to be willing to participate."