Toyota has had to respond to not just digital disruption but also regulatory and market changes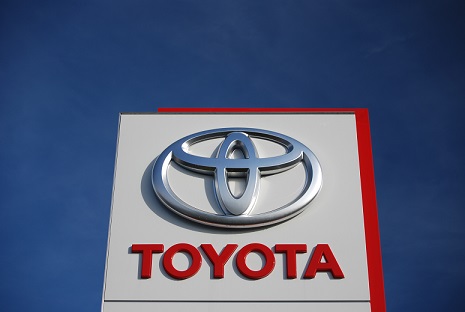 What's the number one challenge the Toyota HR team is facing in 2018?
"It has to be the speed of change in business," said Laurence Halabut, CHRO at Toyota Finance Australia (TFA).
"Years ago, it took a long time to bring an innovative product to market. Casio launched the first very expensive, desk-based calculator in 1957. It wasn't until two decades later that people could buy calculators cheaply.
"Fast-forward to 2017. People and businesses rely on technology, and technology is an enabler to disrupt traditional markets – think Uber and Airbnb; taxi firms and hotels are struggling to catch up. And the rate of change is lightning fast."
Indeed, fintech has exploded in TFA's industry. Companies such as GoGet, the car-sharing service, mean that people and businesses in cities have the benefit of using a vehicle without having to buy or lease one.
The disruption doesn't end there. TFA has had to respond to not just digital disruption but also regulatory and market changes. At the same time, the company has had to keep customers at the heart of everything it does.
"It means that businesses today, including Toyota, have to be agile and resilient," Halabut said. "The challenge for all of us as HR professionals is to remain relevant too. We have to be on the front foot, and that means we must be proactive and support organisations to seize opportunities."
To keep pace with change, TFA has restructured its senior executive team (SET) so that it's guest-centric. The SET is responsible for running the company. To do this effectively, TFA has strengthened what it calls its 'transformation directorate'.
This area is the incubator for an integrated planning, change management and projects stream. Under this approach an operational area is brought into the transformation directorate to be studied and, if needed, a change plan is then developed. When the changes have been implemented, the operational area moves back into 'business as usual' activity.
"Our transformation area is the catalyst for change," Halabut said.
As demonstrated by TFA's restructure of its executive team, the role of leaders in helping organisations navigate constant change has never been more critical. It's not surprising to learn that TFA has a number of programs in place to shape great leaders.
For example, the company offers an acceleration opportunity for future leaders by rotating talented TFA staff through three different placements over 24 months. This program provides a cross-functional view of the organisation, thus helping participants to gain a broader view of their potential career path.
A mentoring program is open to early- and mid-career people who've been in their role for 18 months or more.
The eight-month program pairs mentees with senior managers outside their department and provides an opportunity to reflect on their professional challenges and achievements and a broader perspective on the TFA business.
In addition to their annual performance review, individuals are encouraged to take control of their own development. They build their own career profile on TFA's internal system to be considered for accelerated development and promotional opportunities.
"We run a three-stage leadership program for our leaders," Halabut said. "Participants range from team leaders through to senior management. The program is designed so that leaders work progressively through the three programs – Managing Others, Developing Others and Leading Others – with pre- and post-course activities to ensure they apply their new capabilities in their teams."
In addition, aspiring leaders are encouraged to attend TFA's 'Essentials for First Time Managers' course to build their skills in management and influencing.
Related stories: