Employers are pausing to reflect on a key lesson of the past year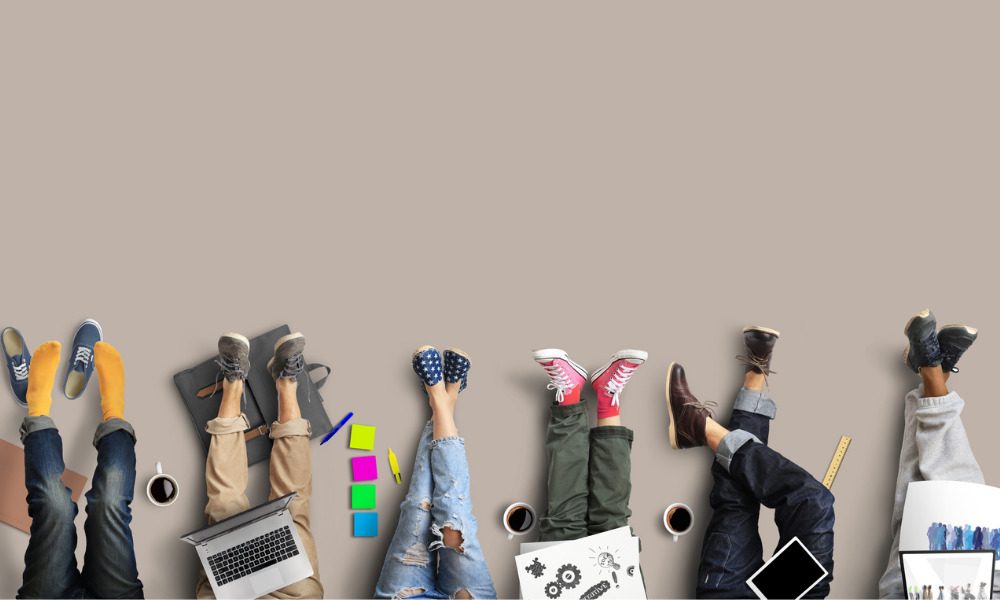 Disruption from the crises of 2020 will continue to create ripple effects on the world of work in 2021, according to the latest data from ADP.
Despite uncertainty, 75% of workers say they feel "buoyant" about the year ahead.
The COVID-19 pandemic and its ensuing financial crisis, as well as calls for greater social/racial justice across regions, are forcing businesses to "accelerate their transformation to adapt to new realities," said Don Weinstein, ADP's corporate vice president of global product and technology.
Read more: 'Superpower' your talent during uncertainty
But while the rate of business innovation is accelerating, organisations are also pausing to reflect on a key lesson of 2020 – that of putting people first.
While more than two in five workers, on average, reported personal stress levels rising, employers also increased their efforts to promote employee wellness (benefits, paid time off, employee assistance programs, etc.) by 40% year over year.
"Not only do we see an increased need for rapid, real-time data to reveal gaps and empower nimble and impactful decision-making; we're also seeing a resounding call for employers to focus on the well-being of their workers and create a workplace where everyone can work confidently and thrive," Weinstein said.
Read more: Rushing back to the office? Maybe it's time to slow down
The ADP workforce analysis identified five key trends of 2021:
Focus on resilience and safety: Businesses are putting the needs of their workers first and providing for a safe environment. In turn, employees are looking to their companies for support as the challenges of the health crisis extend into 2021.
Drive for diversity: Companies are starting to see increasing pressure for them to advance diversity, equity and inclusion (DEI) among their workforce, and to act more responsibly in the wider community. Data from ADP, for example, showed a 74% increase in employers' search for insights on the race, ethnicity and culture of their employees. The result suggests organisations are paying closer attention to the struggles of their workers than they did in the past.
Fuel for flexibility: Businesses are reconsidering remote work arrangements as a permanent option.
Spotlight on compliance: Considering the social and economic policy reforms of 2020, businesses are aiming to streamline the work of – and thereby increase regulatory compliance in – HR and payroll departments.
Agility in action: Businesses are evolving their models "amid a fluctuating economic environment and a business landscape still punctuated by the uncertainty of the pandemic".
These trends, Weinstein said, build a "stronger foundation for how work gets done in the future."