COVID survivors are rebounding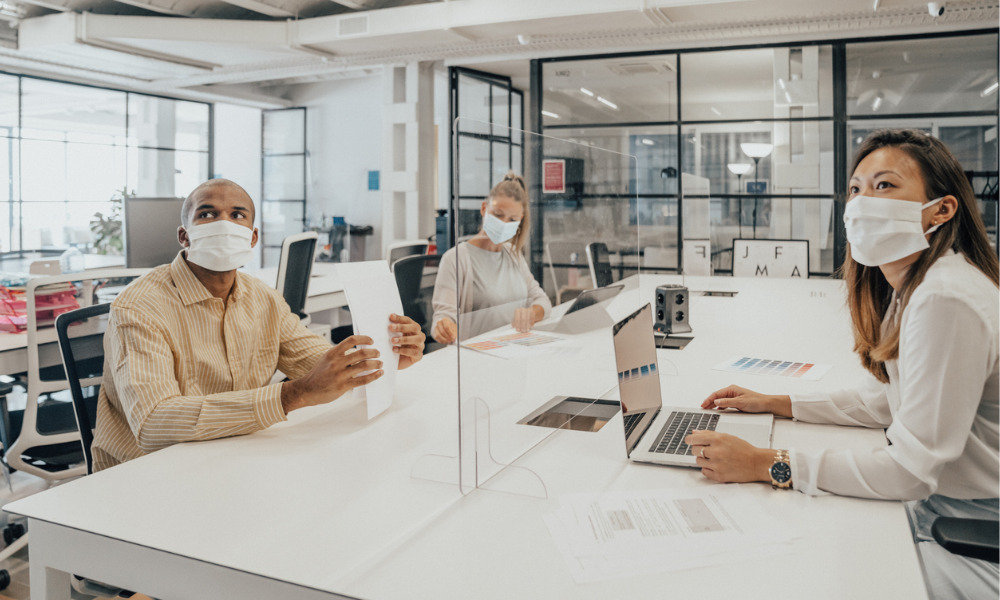 Workers' experience of hardship and disruption amid the COVID-19 pandemic might have slowed them down in 2020, but it doesn't mean they can't bounce back stronger. In fact, a number of countries that were severely affected by the global crisis also have some of the most resilient workers in the world, according to a ground-breaking study that dispelled myths about resilience post-COVID.
"We expected to find that experience of COVID-19 and its secondary effects would affect personal levels of workplace resilience. While that turned out to be true, our original hypotheses were disproven in several ways," said analysts from the ADP Research Institute. They found less than one in five workers worldwide (17%) were "highly resilient" or able to weather the challenges of crisis.
Read more: How to build resilience through COVID-19
However, despite the onslaught of COVID-19, some employees continued to demonstrate high levels of resilience. ADP's study debunked three myths commonly associated with the pandemic:
Myth 1: Countries most affected by COVID had the lowest resilience at work
"A country's level of COVID-19 impact had no effect on workplace resilience," the analysts found. "Whether a country had experienced high or low impact had no statistically significant effect" on their citizens' ability to rebound from the crisis.
Take Taiwan for example, which has seen relatively low COVID case counts. However, only eight per cent of its working population can be considered highly resilient. In contrast, 32% of workers in India have reportedly shown high resilience despite the country reeling from the "moderate impact" of the pandemic.
Myth 2: Employees with greater personal experience of COVID had a harder time bouncing back
About 40% of workers surveyed by ADP either contracted COVID themselves or knew a family member, work colleague or non-work acquaintance who did. However, people who had a personal encounter with the disease still "demonstrated much higher levels" of resilience at work compared to what analysts expected.
Read more: Why it's crucial to be a resilient leader
"Workers who answered 'yes' to all of the COVID-19 experience questions were 3.8x more likely to be highly resilient," analysts said. They also noted how some countries like Brazil had a high incidence of people personally impacted by COVID (51%) while also demonstrating high resilience (16%) amid the crisis.
Myth 3: The more forms of disruption people experienced, the less resilient they were
Regardless of workers' personal experience of COVID, a few knock-on effects of the pandemic have purportedly reshaped their ability to cope. Overall, almost every worker surveyed (97%) had experienced secondary effects such as layoffs, pay cuts and the closure of physical offices.
Analysts learned, however, that the more changes people experienced at work, the more resilient they felt. "Workers who experienced at least five changes at work were 13.2x more likely to be highly resilient," they said.