"Recruiting should be viewed as a business partner, someone who is critical to the success of the business."
That's according to Mathew Caldwell, Founder and CEO of RocketPower, who also emphasises that a good recruiting process focuses and aligns recruiters to deliver the best to the organisation.
To that end, HRD has surveyed hundreds of readers for the Top Recruiters Survey 2020, asking them to rate the performance of recruiters (at company level not individual) they had worked with over the previous 12 months.
The survey has determined winners (Gold/Silver/Bronze) in ten specialist industry areas, with 'Overall Top Recruiter' awarded to one company which received the most overall votes.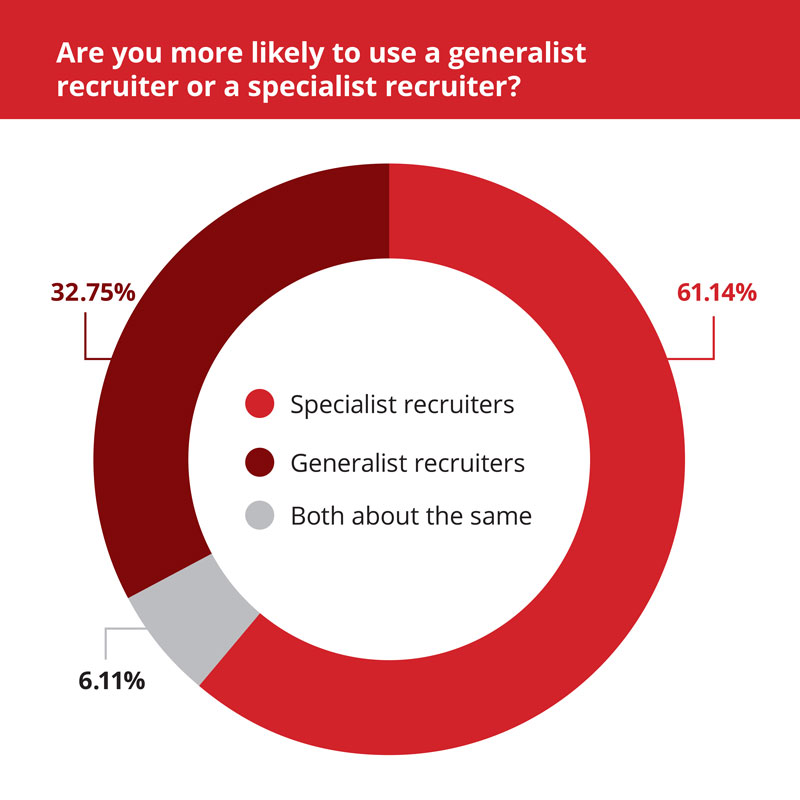 Interestingly, the results found that the majority of readers (61%) are more likely to use specialist recruiters than 'both about the same' (33%) and just generalist (6%).
One reader found that by using a specialist recruiter, the chances of finding a suitable candidate for a specific role is far greater.
"A specialist recruiter will vet the candidates prior to sending them to us for a formal interview and put the best candidate forward. This reduces the need to unnecessarily interview unsuitable candidates."
While another reader "prefers a good generalist recruiter to build a close partnership with and really get to know the business - someone who can assist with a wide array of hiring needs".
Read on for further insights, and to uncover the full list of recruiters which are leading the way in Australia.